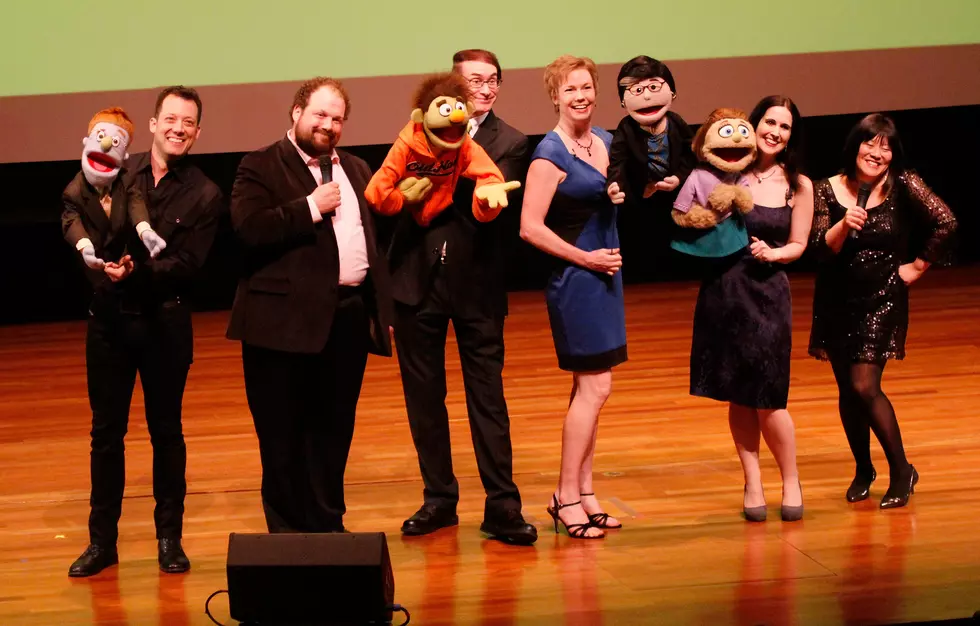 'Avenue Q' Opens Today in Shreveport
Janette Pellegrini/Getty Images for The Lucille Lortel Awards
If you've never seen a musical comedy before with puppets, now is the time!
Avenue Q first opened in 2003 and quickly moved to Broadway that same year, and I first heard of it while I was living in central New York. My friends were telling me about a racy comedy that is a parody of Sesame Street. However, Avenue Q is definitely not for kids. At least, not the original version.
The production features four puppeteers and three human actors and explores themes like racism, homosexuality, and internet pornography. You may be thinking this show might be a little too much for you and that's okay. Why? Because during opening weekend, they're presenting a PG-rated version of the show. If you prefer the R-rated version, that will be playing next week.
Avenue Q won three Tony Awards in 2004 for best Best Musical, Book and Score and now you can see the production here in Shreveport at Central ARTSTATION on Crockett in downtown Shreveport and is being produced by StageCenterLA.
Tickets are $18 and then $15 for seniors or students. I've listed the various showtimes below. And by the way, I'll be at the R-rated presentation next weekend;) You can purchase tickets by clicking here. 
Performances: September 13 - September 22
Friday, September 13 @ 7:30PM (rated PG)
Saturday, September 14 @ 7:30PM (rated PG)
Sunday, September 15 @ 2:00PM (rated PG)
Thursday, September 19 @ 7:30PM (rated R)
Friday, September 20 @ 7:30PM (rated R)
Saturday, September 21 @ 7:30PM (rated R)
Sunday, September 22 @ 2:00PM (rated R)
Check out video from other performances below. Enjoy!
More From KISS Country 93.7