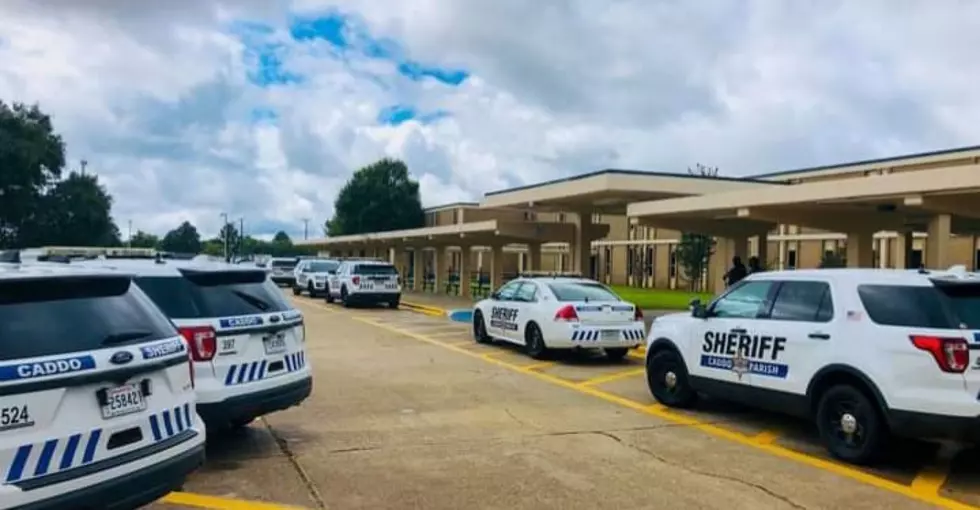 Fights at Shreveport School Lead to Several Arrests
CPSO
Big problems at Southwood High School in Shreveport where Caddo Deputies converged on the school after getting calls about trouble.
Deputies responding to the scene arrested 12 students after two gang-related fights broke out at the southwest Shreveport school Tuesday afternoon.
The first fight broke out at the school's breezeway just before 1pm. The school resource officer arrested eight boys in that fight. Seven other deputies responded to the scene and about an hour later, another fight broke out. Four girls were arrested and an innocent bystander was taken to the hospital as a result of the second fight.
The twelve teenagers were charged with disturbing the peace by fighting, and one of them was charged with battery. All of the teenagers have been released to their parents or guardians.
In September of last year there were several fights at Southwood. In fact, 23 people were arrested over 3 days. That wave of school violence prompted a group of Dads to get involved. This started the Dads on Duty. These Dads would show up at the school and keep an eye on what was happening on the campus.
What Are the Dads on Duty About?
The Dads say their mission is to "transform the minds and spirits of youth, especially underserved grassroots youth and their village." The Dads add that "it takes an empowered village to empower our children."
The group got national attention for their efforts including this piece from Reader's Digest.
5 Worst Places to Run Out of Gas in Shreveport Bossier
This could be a list of 20 spots, but we narrowed it to the top 5.
Most Haunted Locations in Shreveport-Bossier
Have you ever checked out these haunted places in the local area?
More From KISS Country 93.7