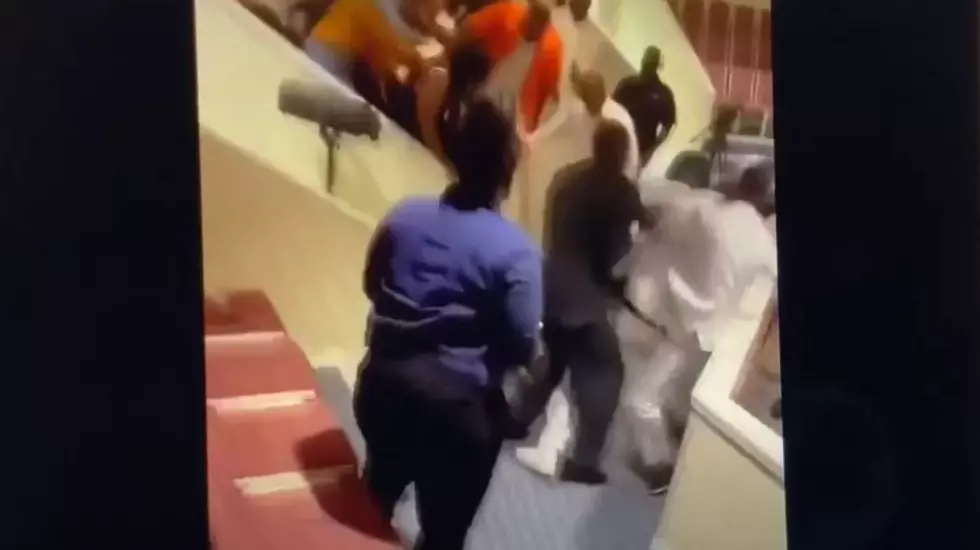 Fight Erupts at Shreveport Funeral – One Man Arrested
YouTube
Tensions were high at the funeral of a young man who was killed in a rolling shootout in Shreveport on July 4th. In fact, a fight broke out at the funeral for 24-year-old Orlando Puryear Jr.. The funeral was happening Saturday at Peaceful Rest Baptist Church when things got out of hand.
Caddo deputies say Puryear's 52-year-old uncle, Endrick Butler, started a fight with someone else attending the service.
One witness told KTAL "I noticed the guy up in the second balcony up there, and he was standing over a guy. I didn't know what they were doing. And then all of a sudden, I saw him choke this young man and then he pushed the young man down in the chair and started pounding on him."
Caddo deputies were working security at the funeral and stepped in to break up the fight.
Peaceful Rest Baptist Church issued this statement:
On Saturday, July 9th, our church hosted the funeral of a young man who was recently murdered. Unfortunately, an altercation transpired that compromised the dignity of the service. This incident did not involve members of our church. We are grateful for the Caddo Parish Sheriff's Office and the Shreveport Police Department for their quick response in mitigating a situation that could have been worse. The leadership and membership of the Peaceful Rest Missionary Baptist Church solicit your prayers for the family of the deceased and the safety of our community.

God is our refuge and strength, A very present help in trouble. -Psalms 46:1 NKJV
This fight broke out as Puryear's body was about to be moved to the cemetery when Puryear's uncle, 52-year-old Endrick Butler allegedly assaulted someone else attending the funeral.
The church had to be evacuated after the altercation. Butler was charged with disturbing of the peace by fighting.
Shreveport 2022 Homicides
What Are the Largest Cities in Louisiana?
The latest census numbers show some population changes. You might be surprised by where some area cities check in on this list.
More From KISS Country 93.7