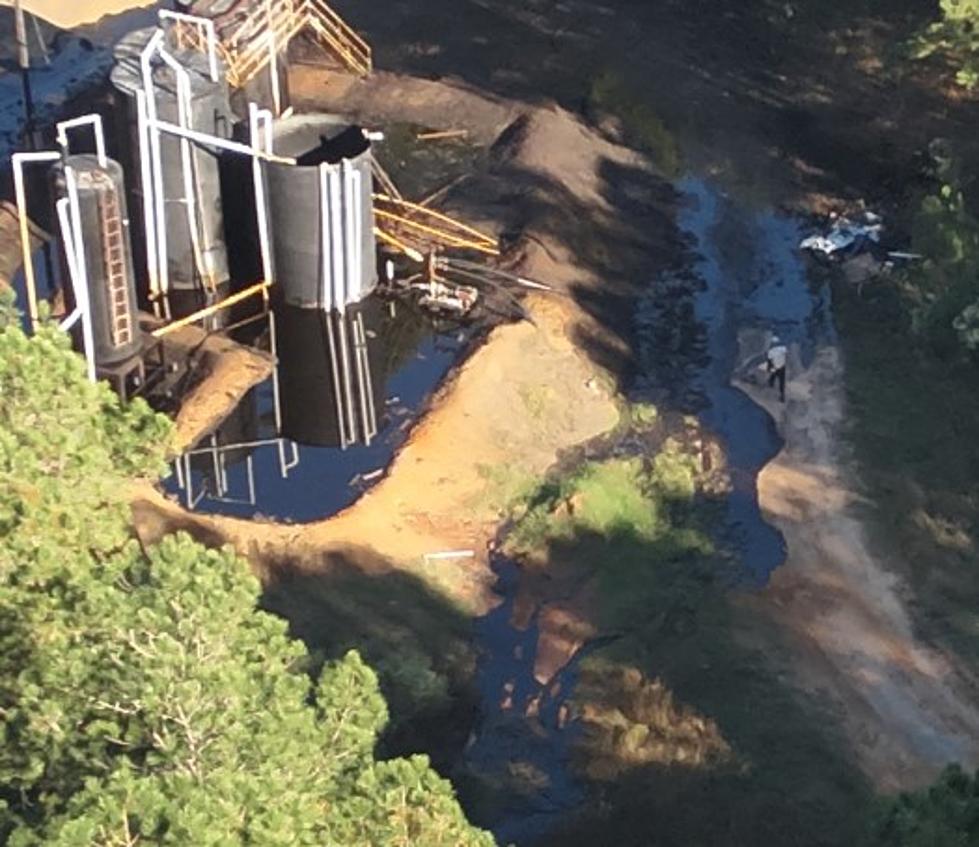 Caddo Parish Hit With 2nd Colossal Catastrophe In A Week
CPSO
North Caddo Parish just cannot catch a break this week.
A train derailment Wednesday in the Rodessa area totally stopped all travel north and southbound on LA 1.
Then, yesterday, Thursday, November 2, north Caddo parish was hit with yet another catastrophe as thousands of gallons of crude oil were spilled onto Highway 170 in the Vivian area.
According to the Caddo Parish Sheriff's Department, Thursday afternoon Caddo sheriff's deputies responded to an oil spill on Hwy 170 between McArthur Drive and Roy Hoppy Hopkins Drive in Vivian.
Deputies reported that an oil tanker had collapsed and leaked 243 barrels of crude oil and salt water on Hwy. 170, with some oil reaching nearby ditches but not the water supply.
For those inquiring minds, a barrel of oil is 42 gallons.  Doing the math, this means 10,206 gallons of crude oil and salt water have flooded this small area.  Cleanup of this one could take quite a bit of time.
Road Closed Until Further Notice!
While cleanup efforts are underway, the Sheriff's Department has closed Hwy 170 between McArthur Drive and Roy Hoppy Hopkins Drive until further notice.
CPSO contacted the Louisiana State Police Haz Mat Hotline, and the Louisiana Department of Environmental Quality will take over the investigation and mitigation.
The Worst Bumps Or Potholes In All of Shreveport/Bossier
To say that the roads in Northwest Louisiana are a little rough, is like saying that Bret Favre was an okay football player. Just look at all the nominations we got as the worst bumps or potholes in all of Shreveport/Bossier
Gallery Credit: Gary McCoy
More From KISS Country 93.7