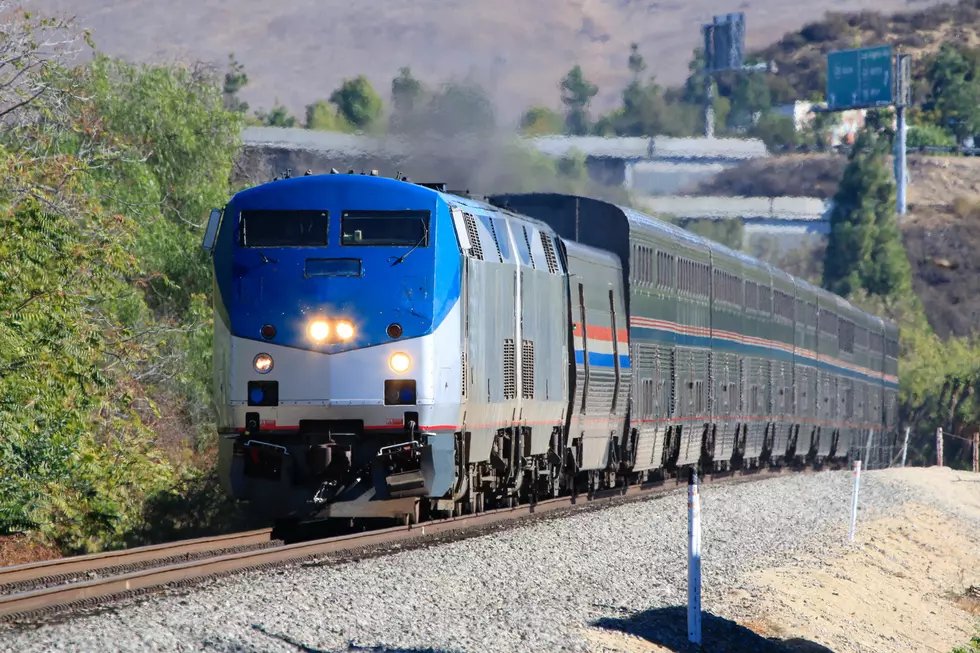 Ready to Ride the Rails? New Bill to Bring Amtrak to Shreveport
Laser1987
Have you ever wanted to see the country through the huge windows of a passenger train?  I have only had the opportunity to do so once in my life, and I will never forget it.  When I was 15, my dad sent me a train ticket to come visit him in Kansas.  I got on one of Amtrak's gigantic metal beasts in Longview, Texas and took the long, winding trip to St. Louis, Missouri.  When I tell you that seeing the country by train is a phenomenal experience, that's a massive understatement.
Thanks to a new bill being advanced Democratic New Orleans' state Sen. Gary Carter and signed by Gov. John Bel Edwards, you might just get the chance.  According to a report from the Advertiser, Senate Bill 467 would pave the way for Amtrak's passenger rail service throughout the state!  Once the final dominoes fall, 2 major service lines are being eyed for Louisiana.  One would connect Baton Rouge with New Orleans and all points in-between, and the other would run east-west and come directly through Shreveport!
Unfortunately, the dominoes that still need to fall are some pretty big ones.  First, Kansas City Southern's sale to Canadian Pacific Railway must be approved by federal regulators (which is expected to happen in January of 2023) - then Canadian Pacific has to agree to reach a deal with Amtrak to use Canadian Pacific's tracks.  Once that happens, it's just a matter of setting up the infrastructure (like modernized train stops).
According to Louisiana Transportation Secretary Shawn Wilson, best case scenario for the first available train out of Shreveport would be in the 3rd quarter of 2023.
The Perfect Riverside Escape is Just 1 Hour From Shreveport
If your life has been hectic lately, maybe it's time to slow things down just a bit. I've found just the place for you, and just an hour's drive from Shreveport. Goodbye Ratchet City stress - hello Cane River peace and quiet! Here's the best part: You can totally rent this place on
Airbnb
for just over $100 a night!
Stay in This Unique Louisiana Chapel for Less Than $100 a Night!
Talk about your perfect place to elope, or spend your first night together as a married couple - this former Louisiana church is now enjoying an awesome second life as a one-of-a-kind rental you can stay in for less than $100 a night!
Louisiana's Teche River Tower Is a Modern Masterpiece You Can Rent!
If you are looking for an out-of-the-ordinary Airbnb stay in Louisiana, look no further than this beauty! Just over a 3-hour drive is all that's standing between you and an awesome weekend on the Teche River staying in this work of art! Well, that and you'll need to
book your stay
!
More From KISS Country 93.7