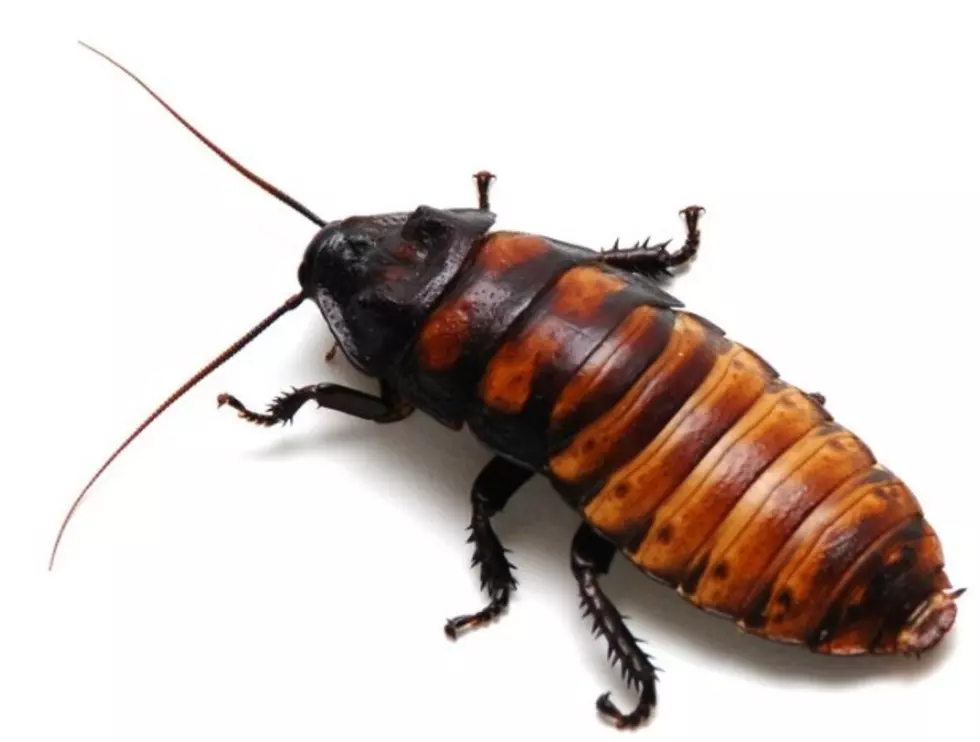 Zoo Will Name Cockroach After Your Ex for Valentine's Day
strikerx98/Thinkstock
Enter your number to get our free mobile app
I don't think it requires a degree in rocket science to realize that 2020 was a rough year for pretty much everyone. With the pandemic and politics, life was challenging at the very least. But, maybe on a personal level, it was also the year that he or she broke your heart? Well, here's your shot at a little payback!
The San Antonio Zoo is all about helping you with some passive aggressive Valentine's Day revenge on the one who broke your heart!
This might just be exactly what your therapist ordered! For the second year, the San Antonio Zoo is holding their "Cry Me a Cockroach" fundraiser!
According to their website, you can release all your anger and hurt on the one that brought on the pain by symbolically naming a cockroach after your ex, and on Valentine's Day, they'll serve it up as a treat to one of their animals! And it's only $5!
They'll even take things a step further if you're up for an upgrade. If the ex was a real snake, the zoo will name a pre-frozen rat after them and then feed it to a reptile for just $25.
The zoo also has another option if the first two are a little aggressive for you:
NEW for 2021, you can also symbolically purchase a herbivore option for those roommates who never pick up after themselves or for the people you've been stuck with in quarantine for $5, and we will feed them to one of our vegetarian animals!
Once you've made your order, just watch on Valentine's Day, February 14th, for the zoo's 'Cry Me A Cockroach!' feeding frenzy on their social media pages!
You'll probably feel a little better watching your ex get eaten....and you'll certainly be helping the zoo!
Read More: Most Dangerous Louisiana Creatures
More From KISS Country 93.7