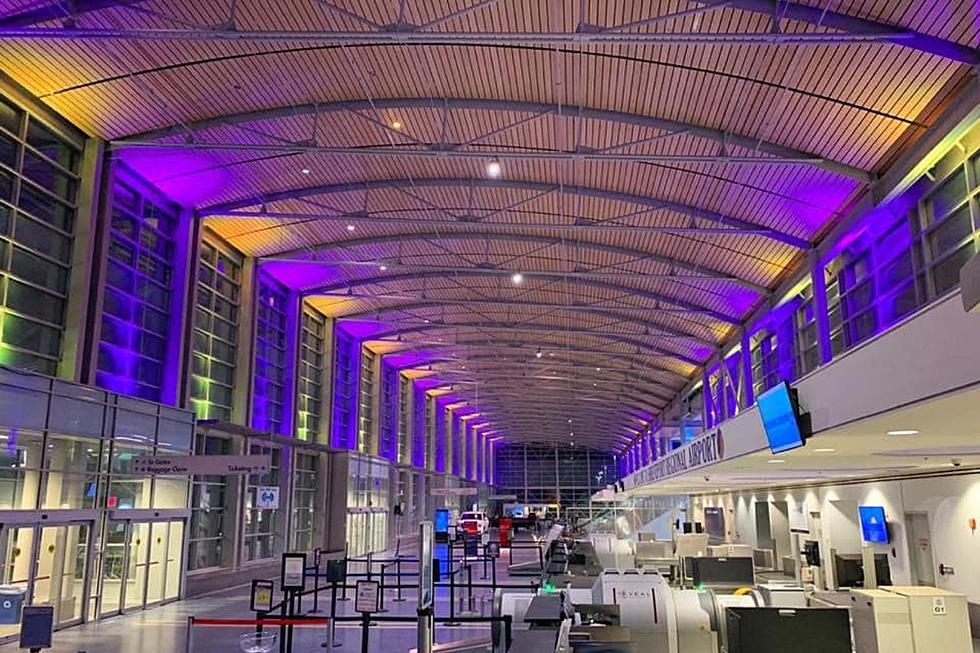 This Is How Shreveport Regional Airport Celebrated LSU's Big Win
Shreveport Regional Airport via Facebook
Have You Come Down From the High Yet?
We haven't. Kim Mulkey's LSU Women's Basketball received a first-ever National Championship Trophy Sunday after defeating Iowa.
LSU put 102 points on the scoreboard and we are pumped about it. The final score was 102 to 85.
We Bleed Royal Purple and Old Gold In Shreveport-Bossier.
Sometimes we just need an excuse to bleed those colors extra loud.
Shreveport Regional Airport is Proud of LSU and They Are Showing It Today.
"In celebration of LSU Women's Basketball winning the NCAA National Championship, the lights in our iconic terminal building will shine in purple and gold tonight."
Not Only Did Shreveport Regional Airport Share the Love, Someone Who We Didn't Expect is Celebrating LSU.
The Empire State Building was shining bright with purple and gold last night in New York.
If You Have a New Love for LSU Lady Tigers Like Most Americans, You're Probably Following Angel Reese.
Reese has us all in a mood and it's a good one. We love an athlete who stands up for herself. "I'm too hood, I'm too ghetto. Y'all told me that all year. But when other people do it, y'all don't say nothing. So this is for the girls that look like me." said Angel Reese in a post-game interview. 
LSU Coach Kim Mulkey's Outfits
LSU's National Champion and Hall of Fame Women's Basketball Coach Kim Mulkey has some of the best style in the game. Here are some (not all) of the highlights. We even dug back for some "greatest hits" she had before she got to Baton Rouge.
Kurt Angle's Best Wrestlemania Matches
WWE Hall of Fame member and Olympic Gold Medalist Kurt Angle was a main attraction to pro wrestling's biggest annual event for years.
10 Celebrities You Wouldn't Expect to Encounter in Shreveport
We're not talking about your regular "hey, this is filming here" type encounters. These are people you might just run into getting lunch in Downtown Shreveport on a Tuesday
More From KISS Country 93.7