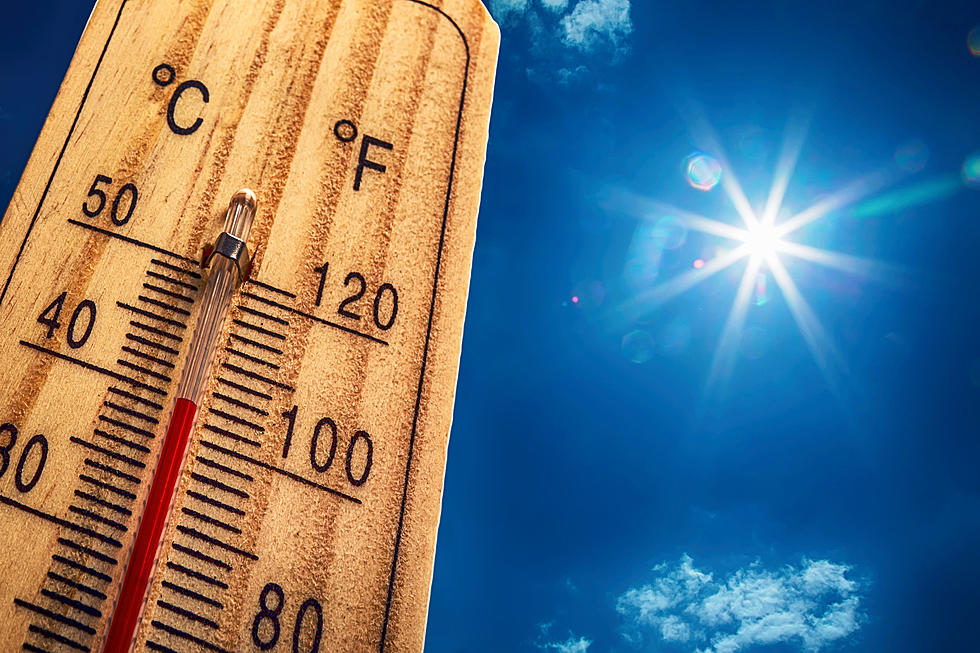 Texas Could Set New Records For High Temperatures This Weekend
MarianVejcik
Looking at the current weather outlook for Louisiana and Texas for the immediate future has the ambience of the Dickens novel, "A Tale of Two Cities."
Mother Nature persists in proving that she is certainly bi-polar.
Over the past few days we have dealt with round after round of severe storms including the one overnight last night that has left over 200,000 SWEPCO customers without power this morning.  These storms have also included baseball-sized hail, tornadoes, high winds and lots of rain.
In the midst of these storms, there's the heat. Serious heat. Dangerous heat. Even the National Weather Service's Weather Prediction Center has forecast that record high temperatures and/or heat indices could be broken in the coming days.
And here most of us are with no air conditioning this morning due to loss of power.  Mother Nature wins again.
The National Weather Service writes:
It wouldn't be an active summer weather pattern without oppressive heat and much of  Texas and the Deep South will have plenty heading into the weekend. A building upper-level ridge over South Texas will allow for dangerously hot temperatures and high humidity across much of the Lone Star State (outside of the Texas Panhandle). Sultry heat indices up to 110 degrees will also extend east into southern Louisiana.  High temperatures into the triple digits and upper-90s could exceed daily high temperatures records for the next few days throughout the region. The highest heat indices are forecast across South Texas, where it could feel as hot as 120 degrees. This ongoing summer heat wave isn't expected to let up and likely to continue well into next week.
Obviously the warning isn't just for Texas alone, but also for the Southwest Louisiana and it certainly won't be a picnic here in the Shreveport/Bossier area.
The National Weather Service in Shreveport issued a Heat Advisory yesterday for DeSoto, Red River, Sabine, Natchitoches, Winn, Grant and La Salle parishes in Louisiana and Wood, Smith, Gregg, Cherokee, Rusk, Panola, Nacogdoches, Shelby, Angelina and San Augustine counties in East Texas.  They expect the Heat Advisories to persist for the next several days.
Residents and visitors within regions impacted by excessive heat are urged to follow
proper heat safety; such as staying hydrated, limiting time outdoors, and checking in on any vulnerable friends, family, and neighbors.
The 19 Hottest Temperatures Ever Recorded in Shreveport
Top 10 Best Summer Jobs for Teenagers
Teens looking for summer employment are often stumped on what "kind" of job they would like or fit their skillset. Some might have never even considered all the options available to them. We've put together a list they might want to consider as they head out on their search.
More From KISS Country 93.7