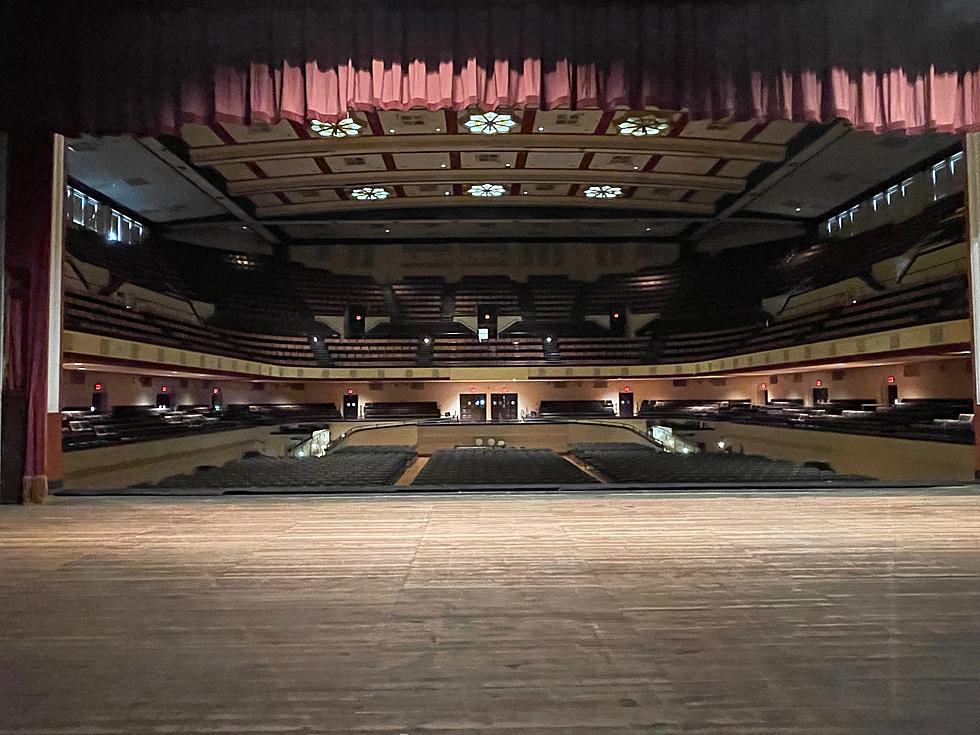 Take a Tour of the Historic Shreveport Municipal Auditorium
Mike Martindale/TSM
I recently got to take a behind the scenes tour of one of my absolute, all-time, favorite buildings in Shreveport.  I've been to the Shreveport Municipal Auditorium countless times throughout my life.  But I've never gotten to experience the beautiful ol' gal like I did on this day.
One time, and I probably shouldn't say this, but I got to sneak a tour by myself.  When the special box set "At the Louisiana Hayride Tonight" was nominated for a Grammy, they held a special celebration at the Municipal Auditorium.
I got to not only attend the party, but because I was in country radio at the time, I got to hang backstage.  In fact, many years ago, I used to do the morning show on KWKH when they still played country music, and Frank Page used to come in right behind me at 9A and do his radio show.  (I really wish I could go back and pick his brain about his days at the Hayride!)
But during the Grammy party, I actually slipped away by myself and explored a lot of backstage.  Although I got to see a lot of unseen areas, I didn't know the stories and history behind a lot of it. That's another reason I really enjoyed our tour.
But back to our tour.... our tour guide, Robin Snyder, a retired Shreveport police officer and Shreveport historian, had an encyclopedic knowledge of the Municipal Auditorium, and was very patient with this excited Shreveport history loving patron.
Here is a special behind the scenes look at the historic Shreveport Municipal Auditorium.
See a Behind the Scenes Tour of Shreveport's Municipal Auditorium
Gallery Credit: Mike Martindale
75 Of The Most Famous People From Louisiana
Gallery Credit: Getty Images
More From KISS Country 93.7