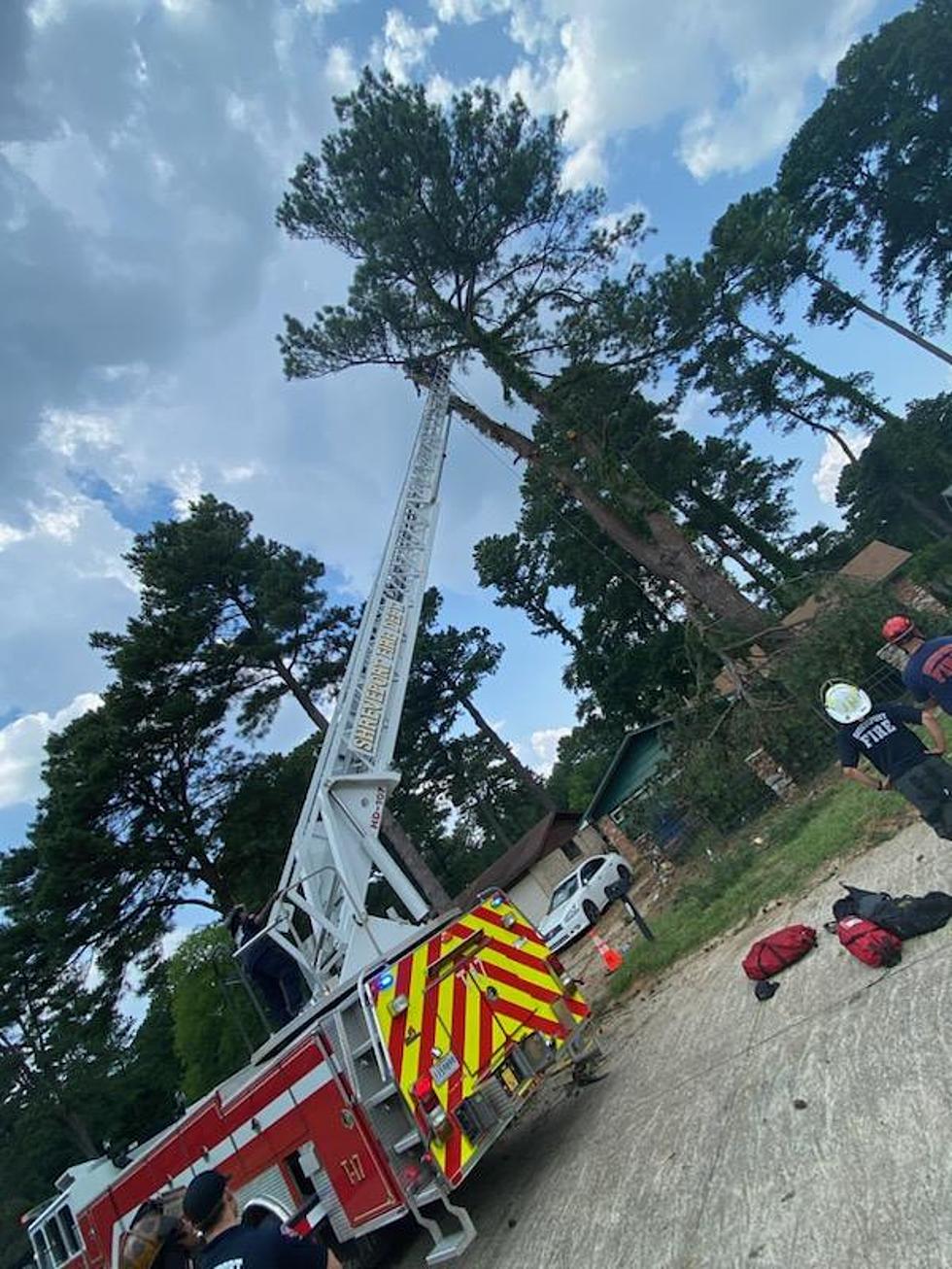 Shreveport Fire Fighters Rescue Man Stuck in a Tree
SFD
On Friday, June 9, 2023, at 1:15 p.m., the Shreveport Fire Department responded to the report of a man trapped high in a tree in the 2900 block of Silver Pine Lane.
The first unit arrived on the scene within seven  minutes of the dispatch and did locate the adult male entrapped approximately fifty to sixty feet in the top of the tree after a large limb that he was trimming broke and pinned him against the tree. Rescue crews were able to gain access to and secure the patient utilizing extensive training and equipment.
Over 18 fire personnel worked together to ensure the safe and efficient rescue of the trapped patient. The male was rescued from the top of the tree within 30 minutes, and safely on the ground within one hour from time of dispatch. Due to injuries sustained the patient was transported to an area hospital for further evaluation and treatment.
No other civilians or firefighters were injured. The safety precautions and protective equipment used by the tree trimmer possibly helped prevent further injury. If you would like a smoke detector installed in your home by Shreveport Fire Department, please call 318-673-6740.
Louisiana's Most Gripping Urban Legends
Louisiana House Salaries
Here's how much money each member of the Louisiana House made in 2022.
75 Of The Most Famous People From Louisiana
Gallery Credit: Getty Images
More From KISS Country 93.7