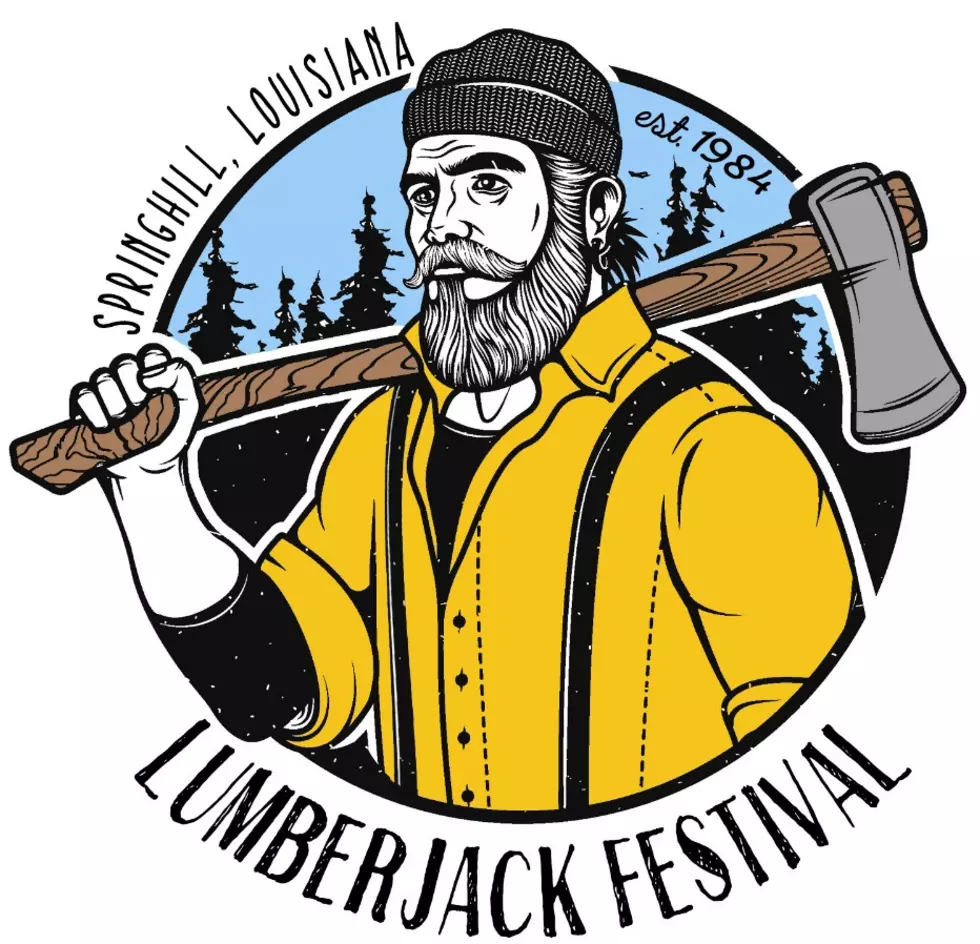 Reasons You Need to Attend Springhill Lumberjack Festival
lumberjackfestival.net
In 1896, the Bodcaw Lumber Company opened up its sawmill operation with approximately fifty employees. Bodcaw also built twenty five homes for its sawmill workers in the area just west of the mill still referred to as "Sawmill Town."
With the town's roots firmly planted in the timber industry of North Louisiana, it's only fitting to recognize those humble beginnings, and since 1984, that's exactly what Springhill has done with the annual Springhill Lumberjack Festival.
This year's festival, which will take place on Saturday, October 14, is expected to be one of the biggest ever!
Just look at the incredible reasons why you certainly don't want to miss out on this one!
Lots Of Live Music
According to the Springhill Lumberjack Festival website, this year's event will feature loads of live music including the sounds of Michael Doucet and Ghostfire Worship
Lumberjack Festival Car Show
Beginning with an optional parade at 11:00 am, the car and bike show will run from 12:00 pm to 4:00 pm.  Registration will start at 9:00 am and entry fee for participants is only $20.
 Baggo Tournament
Another crowd pleaser will be the Baggo Tournament, which is much like Corn Hole. Warm-up begins at 9:00 am and the competition begins at 10:00 am.  Entry is $20 per team with all proceeds paid back to the winners.
Wood Carving Demonstrations
Micah McKinney will return this year with some of the pieces he's already carved, which you'll have the opportunity to purchase. He'll also give several wood carving demonstrations.
Antique Tractor, Engine and Power Show
There's the 18th Annual Antique Tractor, Engine, and Power Show.  Tractors are invited and encouraged to ride in the parade! Parade rolls at 11:00!
On top of all these attractions, the festival will feature scores of vendors with all types of arts, crafts and wares.  There will be loads of great food and plenty of things for the kids to enjoy!
To see more go to lumberjackfestival.net or to the Springhill Lumberjack Festival Facebook page.
Shreveport's Best Memories Of The State Fair From Long Ago
Just look at all these incredible memories from the Louisiana State Fair of old, that people from the Shreveport area shared
Gallery Credit: Gary McCoy
More From KISS Country 93.7