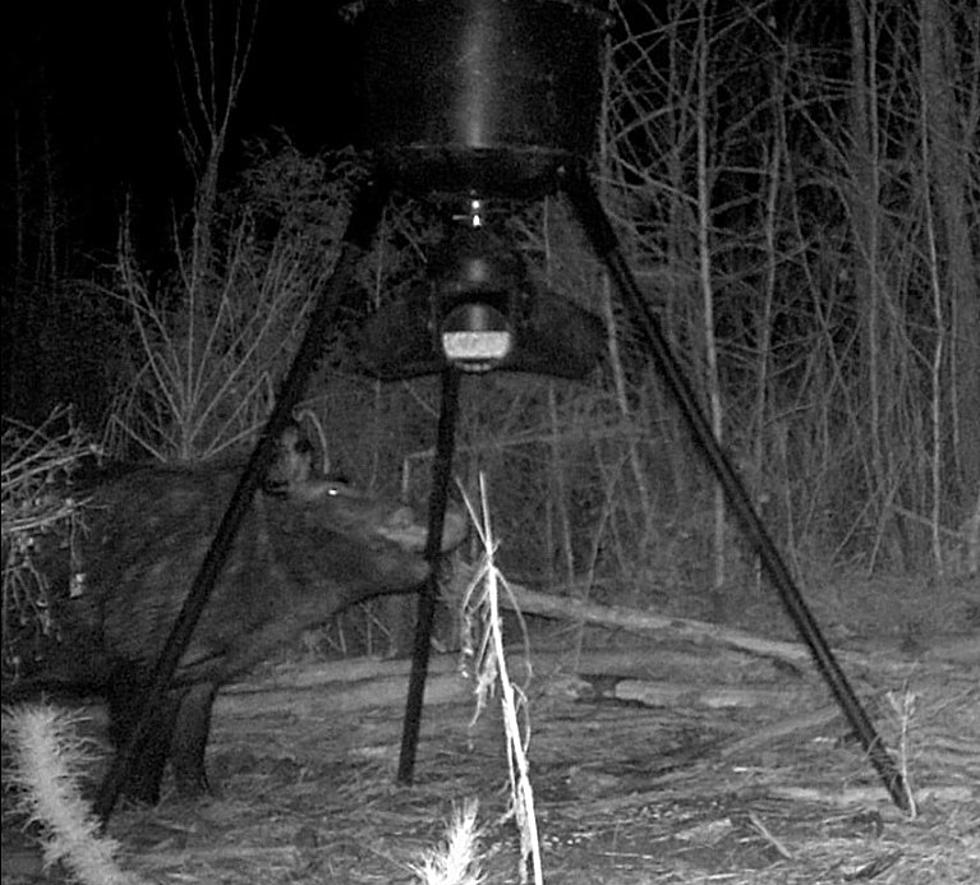 LSU Just Got Patent For Promising Bait To Kill Wild Hogs
Photo by Dan Tanius
Looks like our LSU Tigers have once again killed the Razorbacks!  In what could be the chink in the armor of the wild hog population, we have just gotten some great news from the LSU Ag Center and LSU Department of Chemistry!
You might recall from a few months ago that LSU had applied for a patent for a new bait to combat the growing feral hog problem that has plagued Louisiana and most of North America.
This Could Prove To Be A Huge Discovery For The LSU Ag Center
It's my opinion that this could be as big a discovery as Gatorade was for the University of Florida.  According to an article from lsureveille.com, we learn that LSU has received that patent for a bait which could safely help to manage the massive hog problem that, according to the LSU Ag Center, costs Louisiana an estimated $91 million annually.
Notice that say "manage" the hog problem.  Not "eradicate" or "eliminate" the issue.  And that is intentional.
LSU animal scientist and researcher Glenn Gentry says, "We have been poisoning rats for over 50 years, but we still have rats, so eradication of pigs is not going to happen. We're just going to have to learn how to manage their numbers."
What Is This "Pig Bait" Actually Made From?
Gentry explains that the now patented bait from LSU is made of fish, potatoes and sodium nitrite; a chief ingredient in bacon.
In an article from the LSU Ag Center we read:
The patent was issued Aug. 8 to LSU with the inventors listed as Glen Gentry, an animal scientist and director of the LSU AgCenter Bob R. Jones-Idlewild Research Station in Clinton; John Pojman, an LSU chemistry professor; and Baylen Thompson, a former graduate student who worked under Pojman.

"This is a milestone for us," Gentry said.

The bait has been in the works for several years. Scientists began looking for a solution as problems with feral hogs grew in rural areas.
According to Gentry, the sodium nitrite impedes the body's ability to send oxygen to the organs, "and with the sodium nitrite, the pigs died typically in two and a half to three hours after they get a lethal dose."
The LSU Ag Center article goes on to remind us that receiving the patent is only the most recent step in the process, so don't look for the product to hit shelves in the next few weeks.
"The scientists are now focusing on conducting additional field trials and studies on shelf life. They also are looking for the best ways to deliver the bait, with possible solutions including burying the bait so hogs can root it up or releasing it from a feeder using a cellphone."   "All of this is required before it can be approved by the EPA and released to the public," Gentry said.
10 Things People Say When They Hear You're From Louisiana
Being a resident of Louisiana has a ton of benefits, but one of the drawbacks is the questions you get when another person from outside the state finds out where you're from. Take a look at the top things people say when you tell them where you're form.
Gallery Credit: Gary McCoy
More From KISS Country 93.7