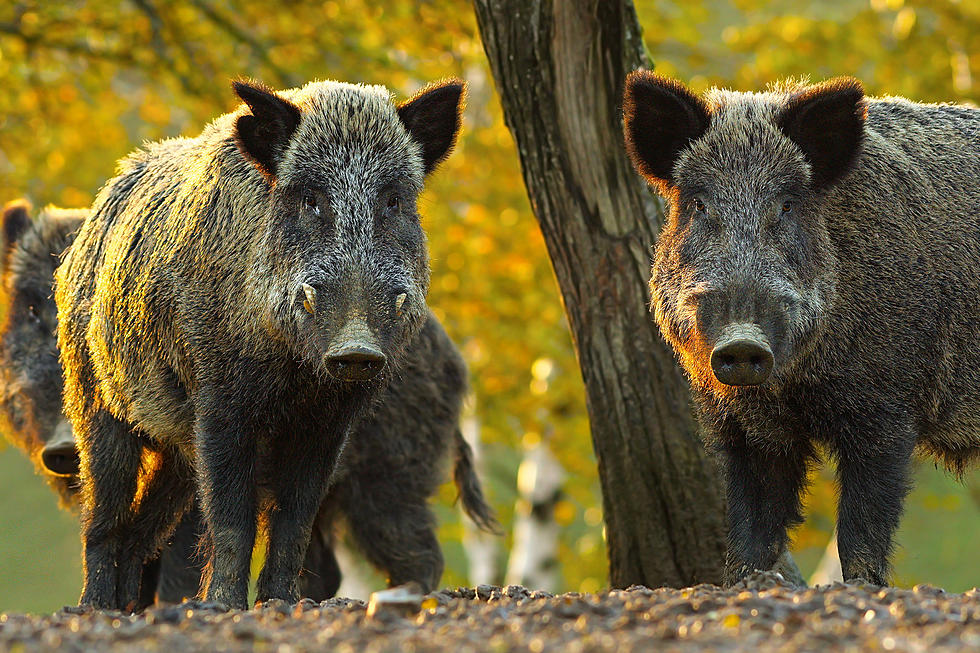 One Texas County Has Upped The Bounty on Feral Hogs
taviphoto
Unless you have been stranded on a desert island along with the rest of Gilligan's crew for the past several years, you likely have heard about one of the most troublesome issues to hit American landowners in decades.
The "Pig Plague" is real. According to experts, there's an estimated four to five million hogs running wild, reeking havoc, in a minimum of forty two states and three territories.
The United States Department of Agriculture states that the exact number is difficult to pin down, probably due to the prolificacy of these rooter tooters. Apparently, anytime they aren't eating and tearing something up, they are doing the horizontal hula.
The Damage Feral Hogs Due to Agriculture is Staggering
It's estimated they cause approximately $2.5 billion in property damage every year. In a study conducted by Texas A&M, an estimated 2.6 million hogs do approximately $52 million of agriculture damage in the State of Texas alone.
Set aside the financial issues, feral hogs can also present a huge health issue for domestic livestock as they can carry as many as 23 diseases including Bubonic plague.
One Way to Keep Them in Check Has Been A Bounty Program
Due to those staggering figures, many counties in Texas have instituted a "bounty system" on feral hogs. A reward or "bounty" of $5 is paid for the tail of each deceased feral hog.
But, in an article from kwtx.com, we learn that even after Hill County in Central Texas instituted a $5 per tail bounty program in 2014, which has since collected approximately 10,000 tails of feral hogs, they are no where closer to a solution since they first began.
With that in mind, Hill County is now doubling the bounty to $10 per tail.  In that story from kwtx.com, there is one caveat to the bounty program though:
However, to cash-in on the bounty, prospective program participants are required to attend a free, one-hour class on feral hog management.
So, if you envision yourself as a the new "Hog The Bounty Hunter", this might be just the incentive you've needed.
Who knows if this is the solution or how many additional Texas counties or even parishes in Louisiana will follow suit, but the figures are staring us in the face.  Something must be done and it needs to be done yesterday.
Check Out Cowboys' Quarterback Dak Prescott's Dazzling Dallas Digs
Gorgeous Texas Mansion With Its Own Waterpark on the Market for $19.5 Million
Former San Antonio Spurs point guard Tony Parker's Texas mansion is on the market for a mere $19.5 million - and it comes with its own sand volleyball and basketball court - and a freakin' waterpark! If you've got the money, the folks at
Kuper Realty
would love to make you a deal!
More From KISS Country 93.7