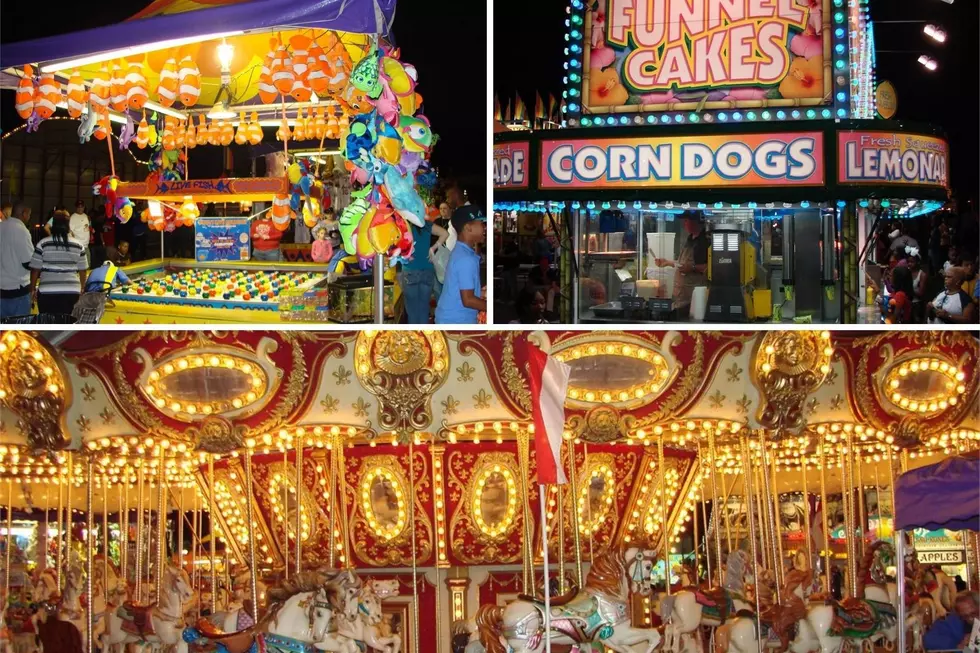 Louisiana State Fair General Manager Resigns
State Fair of Louisiana
The State Fair of Louisiana has had a Giordano in charge since Sam Giorgano assumed the reigns in 1992 until his death 2006.  At that time Sam's son Chris was then selected as General Manager.
Chris Giordano recently posted on his Facebook page:
27 years of service - it's time for a new chapter to begin and I'm looking forward to it!
Giordano told KEEL News on Monday morning:
"I wish the State Fair well.  I hope the community continues to come out and support the State Fair of Louisiana."
Liz Swaine, President of the Board of the State Fair of Louisiana told the Shreveport Bossier Journal:
"Chris resigned," Swaine said. "I believe he is looking ahead to the next chapter in his life, and we wish him all the best. He has worked very hard for a number of years at the state fair, and I think he is looking for the next thing he is going to be focusing on," Swaine said. "We hope his life is fabulous, and we're very supportive of what his next chapter will be."
Swaine continued:
"We will likely vote to have an interim state fair general manager and president because the fall state fair is just a few months away," Swaine said. "Then, the board will likely want to do a national search.

"There is a national state fair organization with which people with all the skills necessary for a successful Louisiana State Fair would be affiliated. That would be the place for us to put the job posting. I imagine that will happen in the next four to six weeks …We will need a state fair general manager fairly quickly."
One major issue the new General Manager will need to address is security.  There have been issues with fighting on site during the fair, and violent events in the surrounding area.  People have stated they fear for their family's safety, and are hesitant to attend.  Hopefully Fair officials will continue to work with law enforcement to bring the State Fair back to an event families could enjoy attending.
This year's fair is scheduled for Oct. 26-Nov. 12.
Top Beaches for Shreveport Bossier Residents
Here's a list of our favorite beaches within a days drive from Shreveport Bossier.
What Are the Top 10 Products Made in Louisiana?
How many of these Louisiana products do you use?
More From KISS Country 93.7