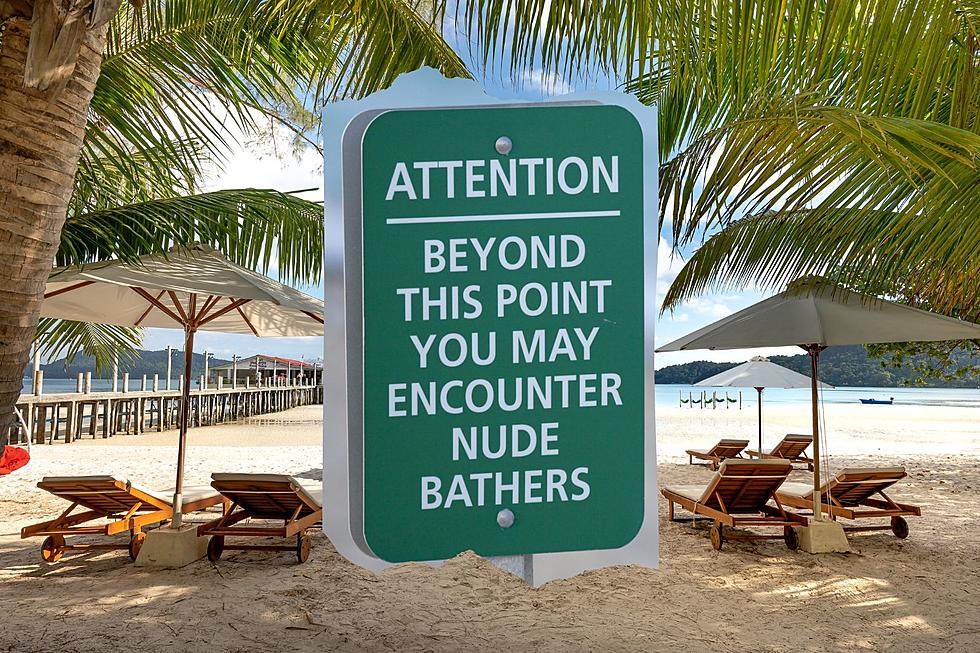 It's Nude Recreation Week: Here's Where to Celebrate in Louisiana
Canva/Aneese
This falls under the heading of you just can't make this stuff up... It's National Nude Recreation Week and here's where you can celebrate in the buff in Louisiana!
What is National Nude Recreation Week all about?
According to the website National Day Calendar, National Nude Recreation Week is for folks who 'want a way to shed stress, while exploring naturism, in other words naked.' It happens annually the week after the 4th of July. The website goes on to explain, 'Many of us may feel too self-conscious to explore the nude lifestyle. However, you might be surprised to find there is an estimated 225,000 naturists in North America. For many, the experience is freeing and ultimately, a lifetime choice.'
I'll be honest, I was surprised to find out that nude events became national holidays back in the '70s. According to National Day Calendar, 'In 1978, National Nude Weekend was born, following a successful launch of National Nude Beach Day in 1976. In 1980, The Naturist Society was established. By 1992, the nude weekend would expand to a full week.' Oh, and just because, it's fun to note that International Skinny Dipping Day is always the second Saturday in July and that just happens to be this weekend.
Did you know that there's an organization called the American Association for Nude Recreation?
There sure is! And the American Association for Nude Recreation has a website. Don't worry, there are no revealing photos of naked people on it. All of the important bits are covered. I checked and according to their website, the purpose of the group is to, 'protect, promote, provide, and preserve nude recreation by; Protecting nudists and naturists from policies at the local, state, and federal levels that interfere with the right to enjoy clothing-free recreation in appropriate settings; Promoting nude recreation by educating government leaders, employers, and the public; Providing support services and community to our members; Preserving the financial viability, integrity, and strength of the AANR organization.'
Are there any clothing-optional resorts in Louisiana?
Yes, there are three according to the American Association for Nude Recreation club locator. They are as follows:
Bayou Allure Clothing Optional B&B
Baton Rouge, Louisiana 70811
Phone: (866) 268-8852
Indian Hills Nudist Park
2484 Gause Blvd W
Slidell, Louisiana 70460
Sandy Bares
PO Box 7541
Metairie, Louisiana 70010
There's also a trailer park for swingers in Mamou, LA. You can't make this stuff up, either. Their slogan is 'Bring your house and share your spouse.' Only in Louisiana, right?
Here are the Top 10 Things the World Should Thank Louisiana For
25 Ways to Say You're From Shreveport Without Saying You're From Shreveport
Best Happy Hours in Shreveport-Bossier
More From KISS Country 93.7