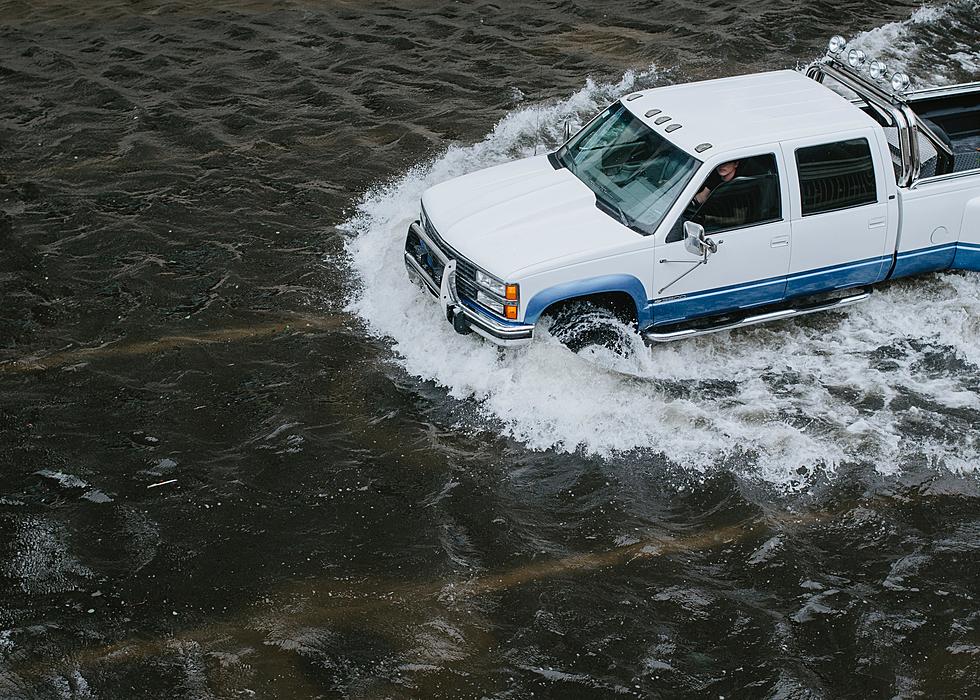 Flood Warning Issued For Cross Lake in Shreveport
Wade Austin Ellis on Unsplash
Residents around Cross Bayou and the Cross Lake area are already experiencing some minor flooding and the National Weather Service in Shreveport says it could possibly get worse.
Because of the rain we have already received and the expectation of as much as another four inches of rain this week, the National Weather Service has issued a Flood Warning for Cross Bayou at Cross Lake and this will remain in effect until further notice.
The NWS says that as of 6:30 pm, Monday evening, January 30, the stage of Cross Bayou was 173.4 feet and the Flood Stage for this body of water is 173.0 feet.
The weather officials says this crest compares to a previous crest of 173.2 feet on 05/01/2016, but depending on the amount of additional rain we see over the next couple of days, it could crest at 177 feet by the end of the week.
Additionally, the National Weather Service has issued a Flood Watch for portions of Arkansas, Louisiana, and Texas, including the following areas, in Arkansas, Columbia, Hempstead, Lafayette, Little River, Miller, Nevada, and Union. In Louisiana, Bienville, Bossier, Caddo, Caldwell, Claiborne, De Soto, Grant, Jackson, La Salle, Lincoln, Natchitoches, Ouachita, Red River, Sabine, Union, Webster, and Winn. In Texas, Angelina, Bowie, Camp, Cass, Cherokee, Gregg, Harrison, Marion, Morris, Nacogdoches, Panola, Rusk, Sabine, San Augustine, Shelby, Smith, Titus, Upshur, and Wood.
This Flood Watch will remain in effect today through Thursday afternoon with possible flooding caused by excessive rainfall.
Excessive runoff may result in flooding of rivers, creeks, streams, and other low-lying and flood-prone locations. Creeks and streams may rise out of their banks. Low- water crossings may be flooded.
The National Weather Service says that areas of rain will continue developing today through Thursday, spreading across much of the Four State Region. The heavier rainfall and higher rainfall rates will likely not begin until late in the day Wednesday, Wednesday Night and into Thursday. Grounds remain very saturated in the wake of extensive heavy rains that have fallen over the last week, with many creeks, bayous, and lakes rising to near or in excess of flood stage.
Additional rainfall amounts of one to three inches, with isolated higher amounts, are expected through Thursday afternoon. This additional rainfall will quickly run off and generate new rises on area waterways, and possibly result in additional flooding.
Caddo Parish Violent Offenders for January 2023 (Mugshots)
The following mugshots are all of the violent offenders from the month of January of 2023. Some of these inmates may have already been released and others have yet to go to trial for their alleged crimes. All those pictured here are considered innocent until proven guilty.
25 richest people in America and how they did it
More From KISS Country 93.7