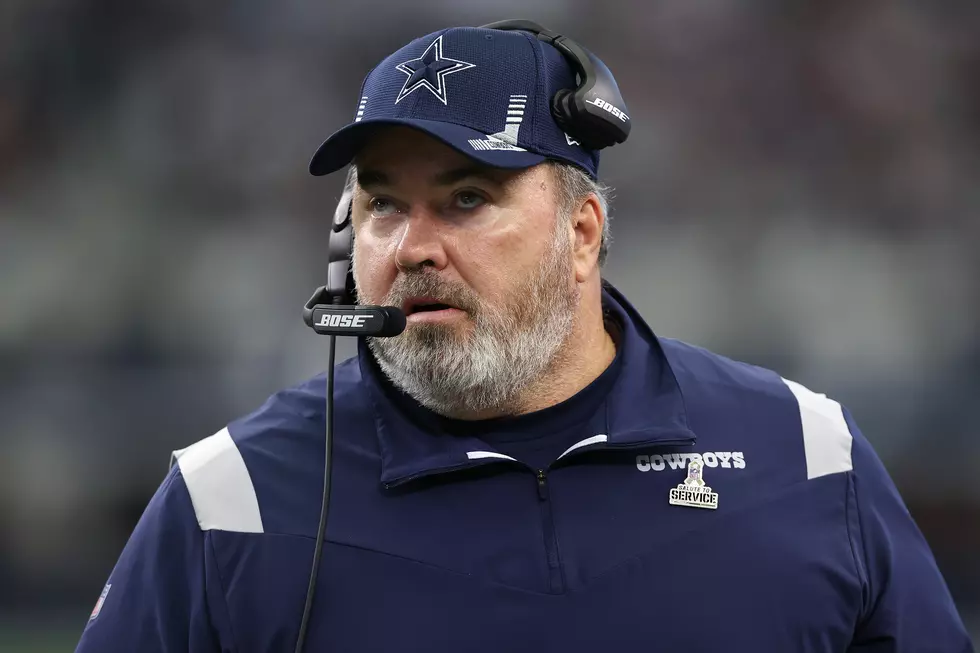 Dallas Cowboys Have High Odds Of Firing Their Coach This Season
Photo by Tom Pennington/Getty Images
The NFL season is finally here, well, kind of. Training camps are underway, and the Hall of Fame Game is slated for this week in Canton. So the NFL Pre-season is finally here.
Soon it will be fantasy football drafts, and betting on Week 1 games. But if you need to scratch that football betting itch, there are some odds being put out right now, on some interesting topics. One of those happens to be the odds on which NFL coaches will be relieved of their duties this season.
Bovada issued these odds, and the phrasing specific to the bet is "First coach to permanently leave position this season". The rankings are kind of surprising in a lot of ways, the names at the top aren't very shocking, but the ones in the middle are.
Now, it should be noted that all of these are underdog bets, and you're getting decent odds on each ones. Including those at the top. So even the "favorite" on the list isn't a "favorite" in traditional sense.
But one of the names near the top is actually Dallas Cowboys Head Coach Mike McCarthy.
He's not the overall "favorite" on this list, he's #2 overall with odds of +450 to be the first coach fired. The top of the list is Carolina Panthers Head Coach Matt Rhule, with odds of +300. Check out the full list here:
Matt Rhule+300
Mike McCarthy+450
Pete Carroll+600
Frank Reich+700
Ron Rivera+800
Kevin Stefanski+1000
Dan Campbell+1000
Mike Vrabel+1200
Kliff Kingsbury+1200
Robert Saleh+1400
Arthur Smith+1400
John Harbaugh+1600
Mike Tomlin+1800
Nick Sirianni+2500
Kyle Shanahan+3300
Bill Belichick+5000
Todd Bowles+5000
Lovie Smith+5000
Brandon Staley+6600
Nathaniel Hackett+6600
Mike McDaniel+6600
Zac Taylor+6600
Kevin O'Connell+6600
Doug Pederson+6600
Dennis Allen+6600
Brian Daboll+6600
Matt Eberflus+6600
Matt LaFleur+8000
Sean McDermott+10000
Josh McDaniels+10000
Sean McVay+10000
Andy Reid+10000
Seeing names like Mike Tomlin and John Harbaugh in the middle of the odds feels weird. They seem like they would be highly unlikely to be fired AT ALL, let alone be the first to be fired. New Orleans Saints Coach Dennis Allen and former Calvary Coach/new Jacksonville Jaguars Coach Doug Pederson share the same odds at +6600.
But going back to Cowboys Coach McCarthy, the fact he's high on the list for being the "first" fired indicates the odds makers expect him to be a favorite to be fired in general during the season. If he has the second best odds to be fired first, he's got to have some good odds to be fired second, or third.
75 Of The Most Famous People From Louisiana
60 of the Most Famous Graves in Louisiana
Some of the most famous and recognizable names in America's History are buried right here in Louisiana. Some are natives, some aren't. From war heroes to global icons to musical legends to folk heroes, Louisiana has all kinds of pieces of history in the state. Here are 60 of the most famous and recognizable, including several who may have ties to Shreveport-Bossier that you didn't realize - for instance, did you know the guy that wrote the screenplays for all the Planet of the Apes movies is local? We didn't!
Check out just a small piece of all the history you can visit here in the Bayou State.
More From KISS Country 93.7