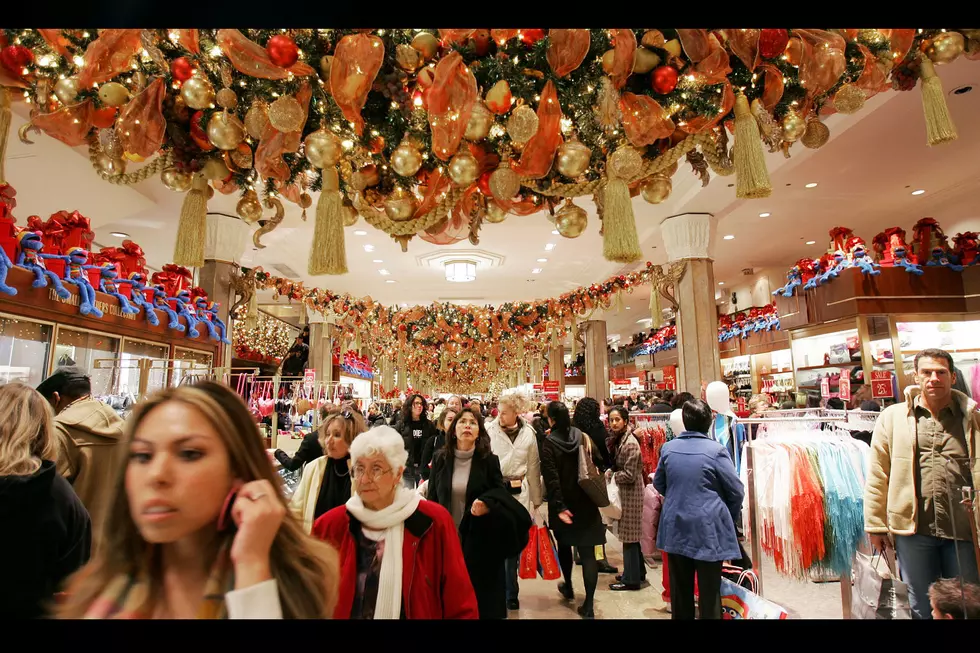 Best Christmas Gifts of 2017?
Mario Tama, Getty Images
Apparently handing someone a $50 and saying "This is the best I could do" is insensitive? COME ON! I'd take cash any day! If I can use it at Marshall's and Target count me in! I suck at gift giving it is definitely not my love language. Someone has to spell it out for me. I dread Christmas time because of how broke I go and I hate buying people gifts, and wincing, hoping they like the random gift I bought them. Since gag gifting isn't funny to everyone I need your help. What are some cool websites that you have used before and gotten really cool gifts for family and friends?
Hillary in the Halls once had an artist paint a picture of her moms dog and her mom loved it. One year my brothers girlfriend gifted him a tub full of beers from all around the world. Ginger in the next studio is cross stitching something funny for her friends. What are some gifts that I can purchase locally? Any idea what the hottest must haves of 2018 might be? If you're a gift giving expert give me some ideas here and leave your contact information. I just may have to interview you and get the low down on what's trending and sure to be a hit with friends and family!
More From KISS Country 93.7