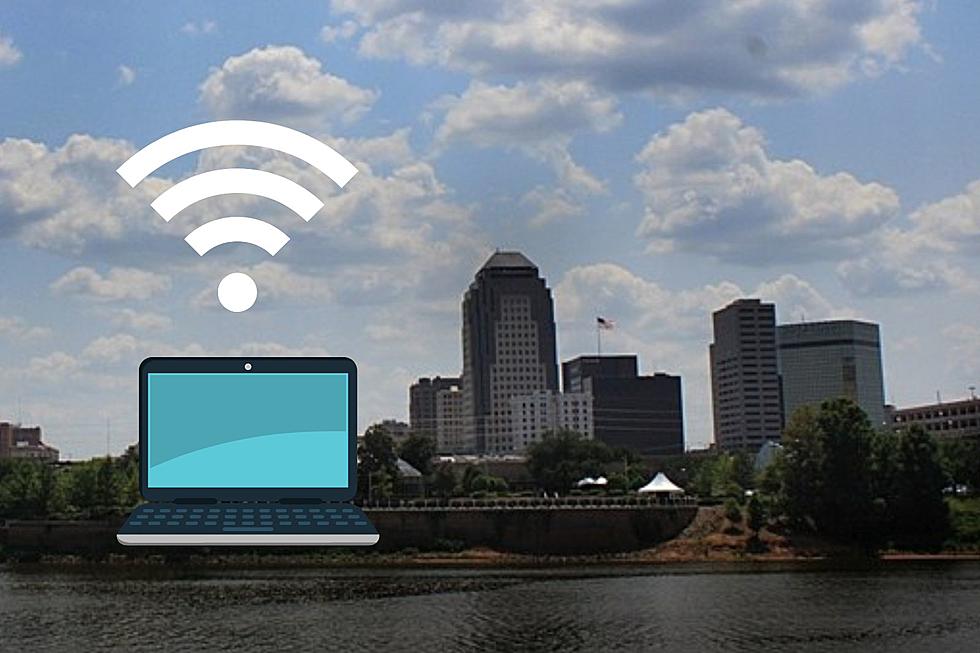 AI Describes the Perfect Day in Shreveport, Louisiana
Canva/A. Currier
What does a perfect day look like in Shreveport, LA look like? We decided to turn to ChatGPT to find out!
What is ChatGPT?
If you're not familiar with ChatGPT. It's described as, ' a natural language processing tool driven by AI technology that allows you to have human-like conversations and much more with the chatbot. The language model can answer questions and assist you with tasks, such as composing emails, essays, and code.' by zdnet.com. I've spent some time playing with it and the more you interact with it, the better the answers get.
What is AI?
A lot of people are confused as to what AI is. It's short for artificial intelligence and Mckinsey.com defines it as, 'A machine's ability to perform the cognitive functions we usually associate with human minds.'
Describe the perfect day in Shreveport, Louisiana.
Now that we're all on the same page, I asked ChatGPT to 'Describe the perfect day in Shreveport, Louisiana' and this is what it gave me. Because of the nature of ChatGPT, if you ask it the same question, it may vary.
The perfect day in Shreveport, Louisiana begins with waking up to the warm southern sun shining through your window. After enjoying a hearty breakfast, you set out to explore the city's unique blend of history, culture, and entertainment.
Start your day by visiting the Louisiana State Exhibit Museum, where you can immerse yourself in the rich history and heritage of the region. The museum showcases various exhibits highlighting Louisiana's natural resources, Native American artifacts, and significant events in the state's history.
Next, make your way to the R.W. Norton Art Gallery, a beautiful museum set in serene gardens. Marvel at the impressive collection of American and European art, including works by renowned artists such as Monet, Renoir, and Georgia O'Keeffe. Take a leisurely stroll through the picturesque gardens, which feature sculptures, fountains, and vibrant flora.
For lunch, head to the historic Highland neighborhood, where you'll find a variety of charming eateries. Treat yourself to some authentic Southern cuisine, such as fried catfish, gumbo, or jambalaya, at a local restaurant. Pair your meal with sweet tea or a refreshing craft beer from a nearby brewery.
Afterward, venture to the Red River District, located along the scenic riverfront. Explore the area's unique shops, boutiques, and art galleries, where you can find one-of-a-kind souvenirs or handmade crafts. Enjoy a leisurely walk along the riverfront, taking in the picturesque views of the mighty Red River.
As the afternoon progresses, make your way to the Shreveport Aquarium, a fascinating attraction that allows you to get up close and personal with marine life. Discover the vibrant underwater world through immersive exhibits and interactive displays. Watch captivating shows featuring sharks, stingrays, and other marine creatures, or even participate in a hands-on feeding experience.
As the sun starts to set, head to the Louisiana Boardwalk, a vibrant outdoor shopping and entertainment district situated along the riverfront. Enjoy some retail therapy at the numerous stores or catch a movie at the state-of-the-art cinema. Indulge in a delicious dinner at one of the waterfront restaurants, savoring Cajun specialties or fresh seafood while taking in the scenic views.
After dinner, embrace the vibrant nightlife in Shreveport. Test your luck at one of the city's renowned casinos, where you can try your hand at poker, blackjack, or slot machines. Enjoy live music performances or catch a comedy show at one of the entertainment venues, ensuring a night filled with excitement and laughter.
To wind down, return to your accommodation or find a cozy spot in one of the city's beautiful parks. Take a moment to relax and reflect on the day while enjoying the soothing sounds of nature or the shimmering lights of the city.
With its rich culture, captivating history, and lively entertainment scene, Shreveport offers a perfect day filled with exploration, delicious food, artistic experiences, and unforgettable moments.
I don't know about you, but that sounds like an idyllic day, even though I think ChatGPT might think the Red River District has a little more to offer than it does currently. I have noticed that some information is outdated or incorrect at times. I'd love to hear about your experiences with ChatGPT. Shoot me a message using the free app or send me an email to erin.bristol@townsquaremedia.com. Also, let me know if you'd use this for an itinerary for a perfect day in Shreveport. We're always open to fun suggestions!
Best Shreveport-Bossier City, LA Restaurants For Summer of 2023
These are the top-rated restaurants in the Shreveport-Bossier City, LA area via Yelp! heading into summer 2023.
You Can Find These 8 Film Location Markers In Shreveport
10 Celebrities You Wouldn't Expect to Encounter in Shreveport
We're not talking about your regular "hey, this is filming here" type encounters. These are people you might just run into getting lunch in Downtown Shreveport on a Tuesday
Gallery Credit: Getty Images
More From KISS Country 93.7