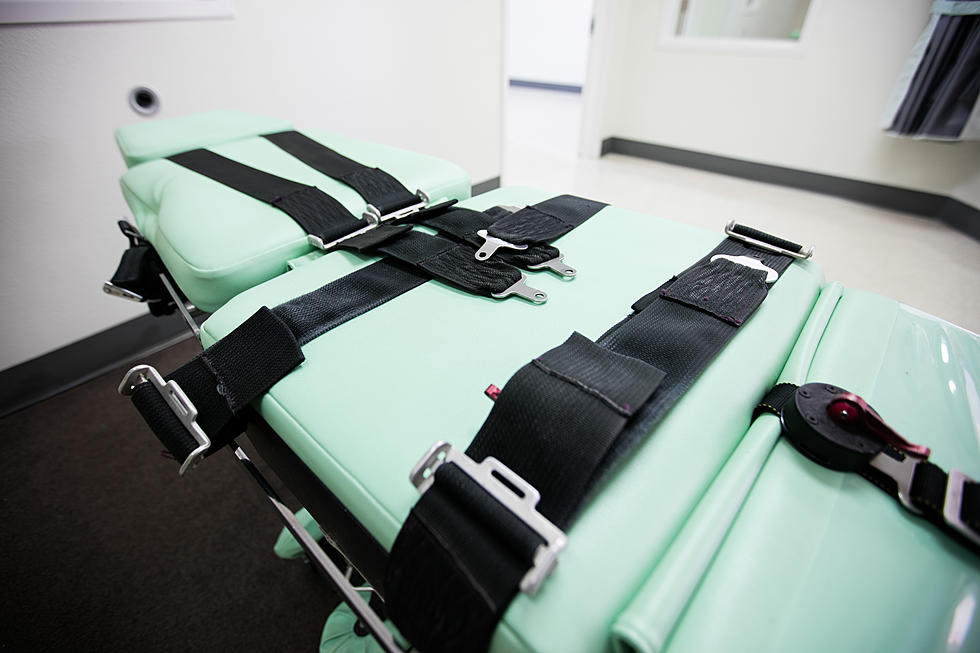 51 Louisiana Death Row Inmates Ask Edwards for Clemency
Getty Images/California Department of Corrections and Rehabilitation
Louisiana Governor John Bel Edwards has already made it clear that he would like to abolish Louisiana's death penalty.  Edwards has about 7 months left in office.  And because he is 'termed out,' he isn't going to pull any punches to push through his agenda.
There are currently 57 people on Louisiana's death row.  51 of those death row prisoners have now filed clemency petitions hoping good 'ol John Boy will commute their death sentences to life in prison without the possibility of parole before he leaves office.  Cecelia Kappel, Director of the Capital Appeals Project, is an attorney for several of the inmates that have filed clemency applications.
Kappel sees her opportunity.  She knows how Edwards feels about the death penalty. Edwards announced earlier this year his opposition to the death penalty.
"We knew as people that represent the guys on death row that we had to take this opportunity and file for clemency," said Kappel.
She knows he can't run for governor again in the next election, so he has nothing to lose.  She knows her time is running out.  Kappel stated she hopes the pardon board will hold hearings in the fall. She hopes Edwards decides to commute the death sentences of the 51 inmates before he leaves office in early January.
"The Pardon Board will hopefully hear these cases and issue a recommendation that the governor can decide to either sign off on or not, and we hope that he signs off on them," said Kappel.
A spokesperson for the governor says any applications submitted by the Board of Pardons for his approval are reviewed on a case by case basis before any decision is rendered.
Louisiana Attorney General and candidate for Louisiana governor, Jeff Landry, says he'll fight the clemency pleas.
Caddo Parish Violent Offenders for 6/3-6/9/23
The following booking photos are people that were booked to Caddo Correctional Center for violent or sexual crimes. Some of those pictured may have already been released, and all are considered innocent until proven guilty in a court of law.
Gallery Credit: Caddo Correctional Center
Caddo Parish Violent Offenders for 5/27-6/2/23
The following mugshots are those who were arrested for crimes of a violent or sexual nature. These are those arrested through the dates of 5/27 through 6/2/23. All those pictured are considered innocent until proven guilty.
Gallery Credit: Caddo Correctional Center
More From KISS Country 93.7