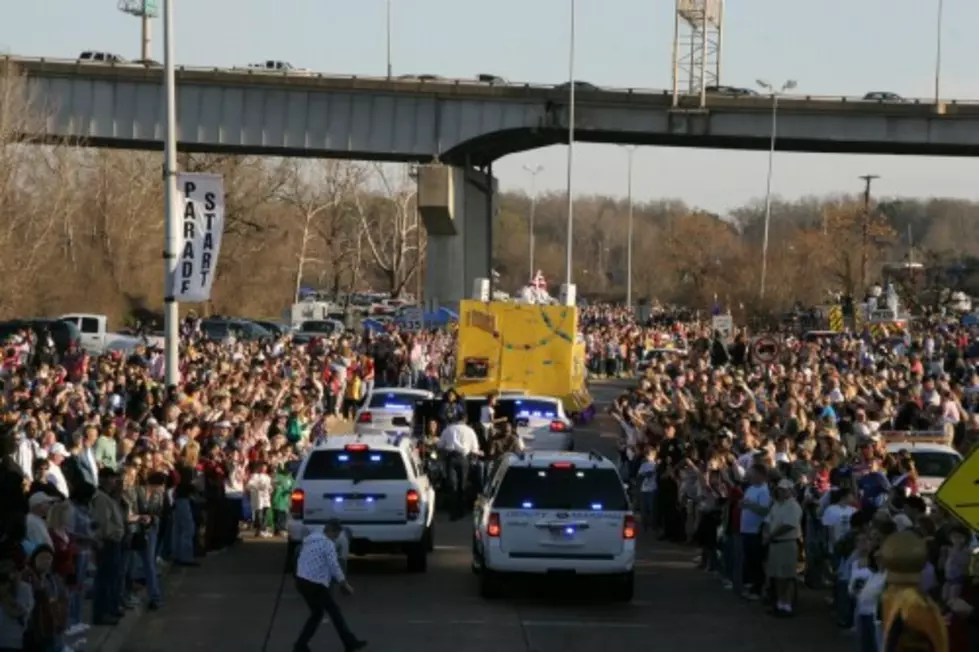 2021 Mardi Gras Season in Shreveport-Bossier Will Look Different
TSM photo
Never fear! So far, the upcoming 2021 Mardi Gras parades in Shreveport-Bossier have not been canceled!
According to Captains of Captains, Tracy Herrin, with the Northwest Louisiana Mardi Gras Association comprised of the 15 area krewes, we will be celebrating Mardi Gras this season, things will just look a little different.
After meeting with the captains of the area krewes, Herrin is advising local krewes to cancel Mardi Gras events due to the coronavirus. However, she says that the annual Mardi Gras parades are still scheduled to roll in early 2021, 'if it is safe and responsible to do so.'
So what does this mean for the average Mardi Gras reveler? It means that a lot of the parties you've come to expect will not be taking place this season. This includes theme announcements for the upcoming season, coronations revealing incoming royalty, Midway to Mardi Gras parties, 12th Night Celebrations, and grand bals.
Herrin cited the time and effort of planning these massive events in the release:
We are asking our local krewes to cancel festivities and grand bals that lead up to the 2021 Mardi Gras season because of the enormous lead time for planning and venue selection. However, no decision has been made yet to cancel the 2021 parades.
Of course, they'll be keeping a close on the situation and continue to consult with area leaders moving forward to ensure the safety and health of our community. Herrin added, 'The krewes will continue their community volunteer efforts and joint outreach programs throughout the year.'
No matter what happens, I know the spirit of Mardi Gras is alive and well here in NWLA and area krewes will continue to foster fellowship within their memberships and serve their community. Meanwhile, I'm breathing a sigh of relief because I don't have to try and fit into a formal dress this spring!
Superdome Sponsor Suggestions
More From KISS Country 93.7