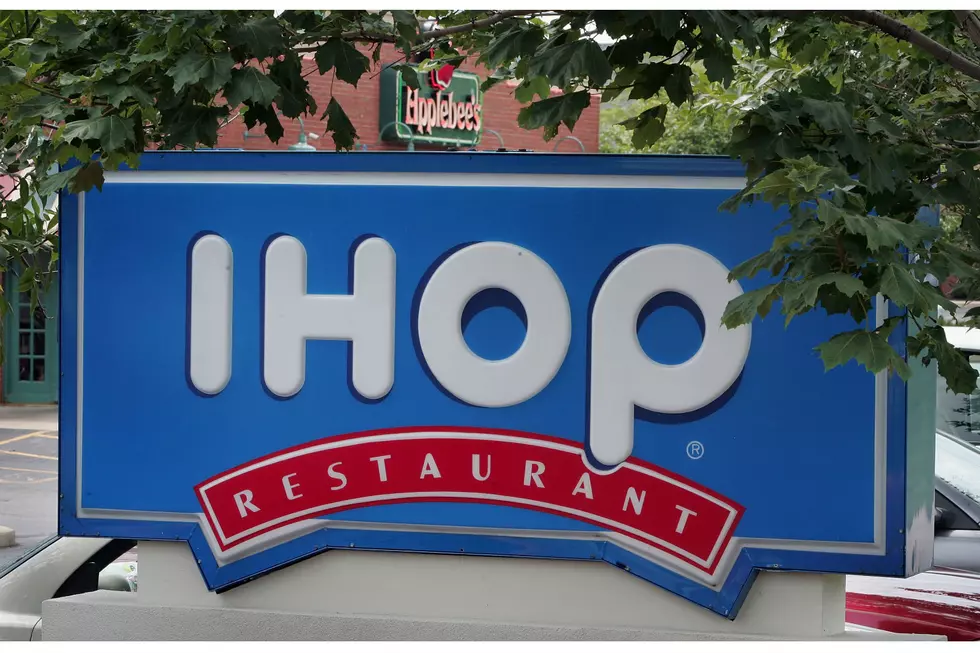 We Now Know What IHOb Means
Scott Olson, Getty Images
Is it time to say goodbye to the International House of Pancakes?  As of right now the answer is, yes. IHOP is no more. The restaurant is now going by the name IHOb which stands for International House of Burgers. This change went into effect Monday morning. What does it mean for customers?
WRAL reports that there are rumors this might just be a summer stunt and not an official change, but so far no word from the restaurant chain to confirm this. We have heard from local restaurants that more burger options are being added to the menu, and they feel costumers will be really excited about.
IHOP is owned by Dine Brands Global.  This is the same company that owns Applebee's.  An article on Forbes offers some reasons why IHOP has struggled in recent years. One of those reasons, people are switching to a more healthy diet.  A healthy diet does not leave much room for syrup and pancakes.
Personally my favorite thing whenever I go to IHOP (now IHOb) is their bacon egg  cheeseburger, so I'm all for this new push! Also, I hear there might be a steak burger which we can all agree is amazing.
More From KISS Country 93.7