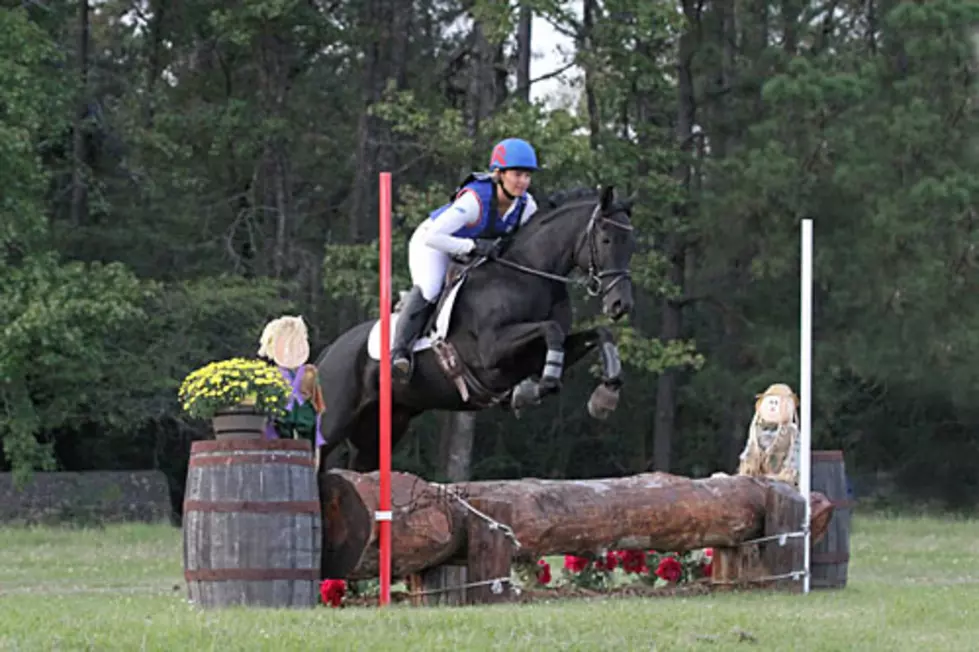 Volunteers Needed for the Holly Hill Spring Horse Trials April 19 – 20th
HollyHillFarm.net
This weekend, Holly Hill Equestrian Center is looking for volunteers for their annual Holly Hill Spring Horse Trials!
Every spring and fall, eventers from around the country make the trip to Holly Hill Farm in Benton, LA for the Holly Hill Horse Trials where spectators can expect to see 200+ horse and rider teams competing in dressage, show jumping and cross country. 
If you've got a horse crazy person in your house, make plans to visit Holly Hill Farm in Benton Friday and Saturday, April 19th and 20th, 2019. The event is free and open to the public with vendors, food trucks and more.
Even better, you can be a part of the action! It takes a small army of volunteers to make this event a success and it's a huge boon for our community. If you're interested in spending some time in the sun with a great group of people enjoying the gorgeous scenery at Holly Hill, contact Volunteer Coordinator Megan Bradle. You'll get free lunch and a t-shirt while supplies last... Not to mention our undying gratitude!
From the Holly Hill Farm website:
Spectators Welcome!
If you'd like to see and hear more about eventing at Holly Hill Farm, feel free to come out and watch an event. Spectators are welcome and encouraged to ask questions. Admission is free and food & soft drinks are available for sale on the showgrounds. Wear comfortable shoes, bring your family (children very welcome), and portable lawn chairs. Guaranteed the excitement will be contagious…just keep your eyes up for the horses and riders, as they have the right-of-way at all times! All dogs must be leashed at all times.

 
For an idea of what to expect, check out the video below! A few years ago, I had the opportunity to help with the video in conjunction with KMSS Fox 33. We had an absolute blast! And if you do end up planning a visit, come say hi! I'll be in the announcers booth!
More From KISS Country 93.7