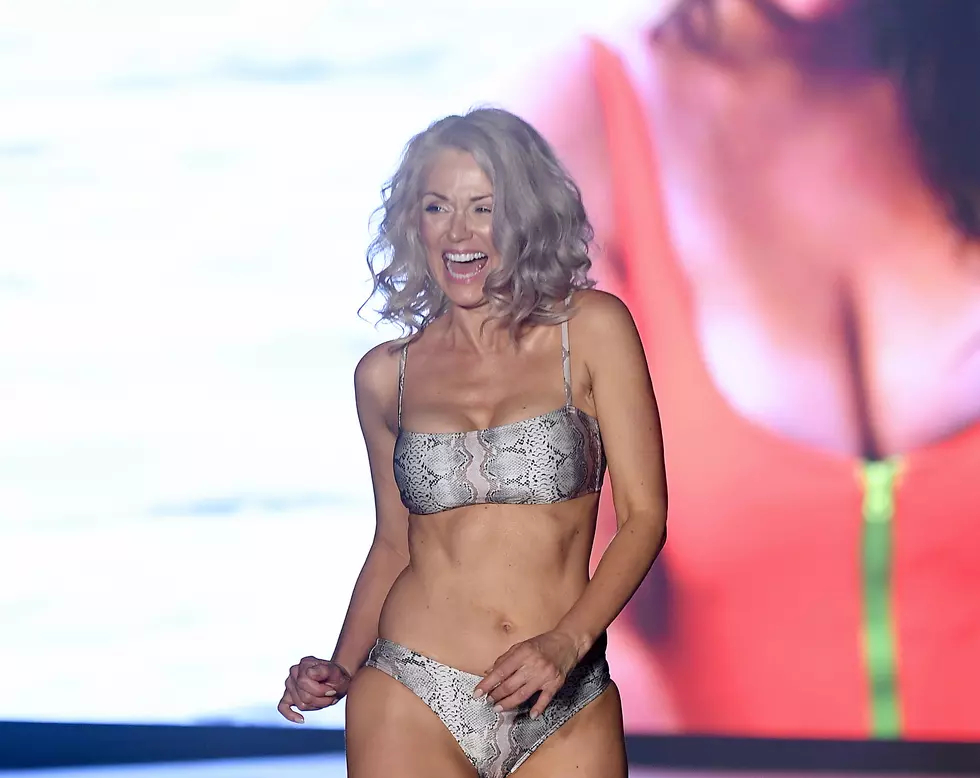 Three Cheers for Sports Illustrated and their 2020 Swimsuit Edition
Getty Images for Sports Illustra
Enter your number to get our free mobile app
Sports Illustrated continues to raise the bar when it comes to recognizing beauty in all of its forms! Not only did they highlight a 56-year-old model in their iconic swimsuit issue challenging ageism, but said model is also 5'3", challenging even more beauty stereotypes!
Meet Kathy Jacobs. She's 56-years-old and clearly dynamite comes in small packages because this spitfire is giving all of us women hope! I think we can agree that Kathy is smoking hot, but when you learn a little more about her story, you'll respect her even more for the woman she is. Jacobs was a model once upon a time for Ford Models, and scored the cover of Woman's World 29-years-ago. Since then, this married mother of one has swept up hair at a beauty salon, acted, has gone through a health scare, and even created her own line of beauty products according to the New York Post. 
While Kathy lives in California now, she's a Texas native. She works out several times a week and she stays out of the sun. She also admits that she's used some fillers and Botox in the past. I say who cares, she's my new inspiration!
I truly love Kathy's positivity. Her story is a wonderful reminder to never give up on your dreams and she says, 'You shouldn't discount someone because of their age or height.'
All of this got me to thinking. What about other stereotypes, like men wanting to only date younger women because of some random old biological cue to search for women who can still procreate? Would men ten, fifteen, and even twenty years younger want to date a stunner like Kathy? The answer was a resounding YES! Check out the comments in the post below, feel free to add your own and please, feel free to give me a follow!
Read More: Top Ten Best Parts of Getting Older
More From KISS Country 93.7