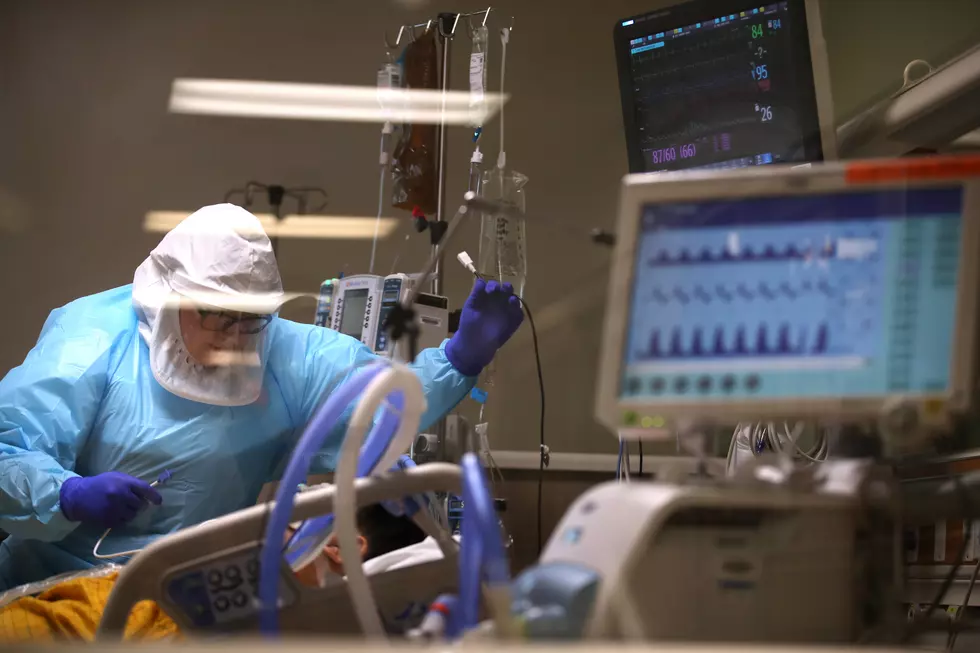 The First Major COVID Treatment Could Come From Shreveport
Photo by Justin Sullivan/Getty Images
The race to find a COVID-19 vaccine has been getting the most attention when it comes to the medical community fighting back against COVID. But as many experts have pointed out, vaccines are never promised. If they were, we'd have a vaccine for malaria, HIV, and SARS-CoV-1 by now.
What might be the fastest solution is something that's not getting as much attention as the idea of a vaccine. That solution comes in the form of clinical treatments.
Now there has been a lot of talk about some of these treatment measures, but they have mostly centered around a fight between the White House and doctors over a particular drug. Lost in all of that has been a couple of bright spots for work on treatments.
These clinical treatments still have to go through an approval process from the Food and Drug Administration, which can be a lengthy process. But the FDA is very aware of the situation around the world, and has been taking a more "hands on" approach to these trials to help the process. So far, there appear to be two leading treatments in the race against COVID.
First, a drug called Remdesivir. This drug started showing progress in Japan months ago, and now that country has approved the drug for use against COVID-19. Many states are getting excited about this treatment, including Louisiana and Texas, who both announced that they have been shipping the drug to their hospitals last week.
However, also in the last week, some, including CNN, have started to downplay Remdesivir. Claiming the drug isn't as big of a deal as others believe it to be.
But there's another treatment that has been gaining traction, and its coming from Shreveport.
In early April, LSU Health Shreveport started the charge in utilizing nitric oxide as a treatment against COVID-19. Ever since, LSU Health Shreveport has been leading the charge under the guidance of Dr. Keith Scott. When interviewed about the treatment, Dr. Scott told Physicians News Digest:
"We are excited to be approved for this early intervention treatment aimed at stopping the progression of the virus which gives patients an improved chance of recovering quickly by preventing the virus from worsening. This treatment will be especially important should we see an increase in the number of COVID-19 positive patients" 
Healio Primary Care recently published an update to the research, with the headline "Evidence Mounts Supporting Inhaled Nitric Oxide As COVID-19 Treatment".  Inside the piece, they spoke to Dr. Scott once again, who shared that he's already been working with nitric oxide for years, and can anticipate what the benefits will be.
According to Healio, Dr. Scott noted some "antiviral activity" with the nitric oxide treatments, which would be an additional benefit to the treatment. Nitric oxide COVID treatments basic principals are to help widen arteries and allow more blood to flow through the lungs. There's also evidence that it relaxes the trachea and bronchioles, according to Healio. Combining the ability to deliver more oxygen in the body, with antiviral properties, could make nitric oxide the closest thing to a cure for COVID-19 we might see...and it might be coming together in Shreveport.
More From KISS Country 93.7