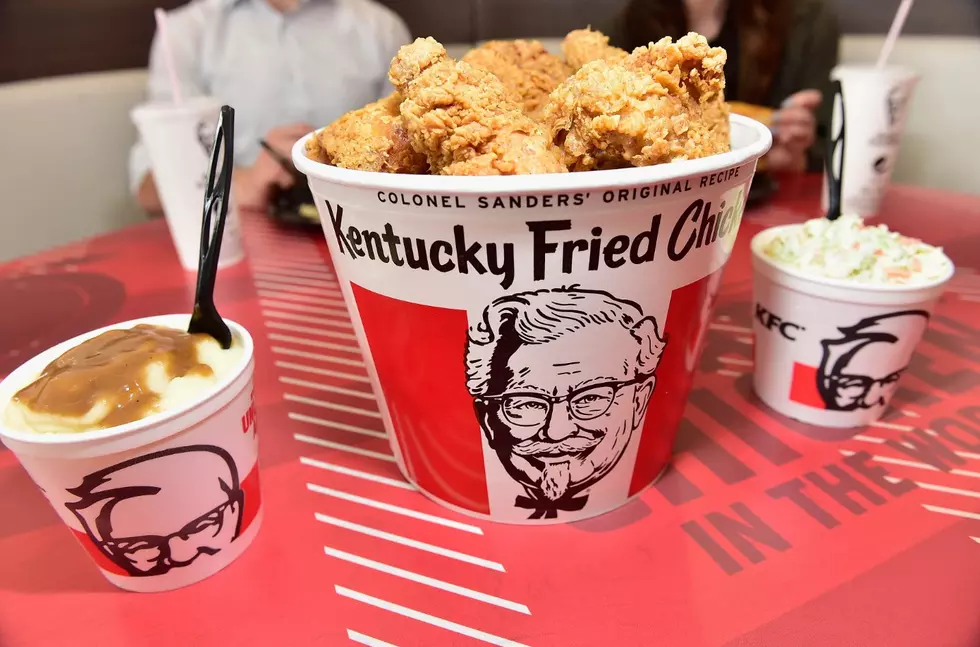 The Best Places in Northwest Louisiana to Celebrate National Fried Chicken Day
Moses Robinson/Getty Images
Enter your number to get our free mobile app
Today is National Fried Chicken Day! I can't believe that we have to work on such a huge holiday. Especially here in the South, because there really can't be anything more Southern than fried chicken!
Course, when it comes to that golden batch of Godly greatness, nobody does it better than your Momma, but in my opinion (rest assured, I know that most would never agree) the Original Recipe at Kentucky Fried Chicken is a close second. And I'm a dark meat kind of guy, so I'll spend my holiday toasting a couple of thighs for lunch. But, even KFC's breasts are amazing. Most places cook them so dry they're like eating a Motel 6 mattress. But KFC has me hook, line and sinker.
However, we decided to find out what other places have the best fried chicken in all of Northwest Louisiana and it became painfully obvious that while several others love KFC with the same passion I have for them, the King of Chicken in these parts is still Southern Classic!
Some honorable mentions include Cotton's in Minden, Fausto's in Coushatta and Chicken Buffet in Benton, but for most everyone, when they want some deep fried yard bird, they're headed to Southern Classic.
Congrats to the gang at Southern Classic for putting out a product that some people can't imagine living without!
Read More: Louisiana Restaurants Featured on 'Diners, Drive-Ins & Dives'
Places We Need Most in Shreveport/Bossier City
More From KISS Country 93.7