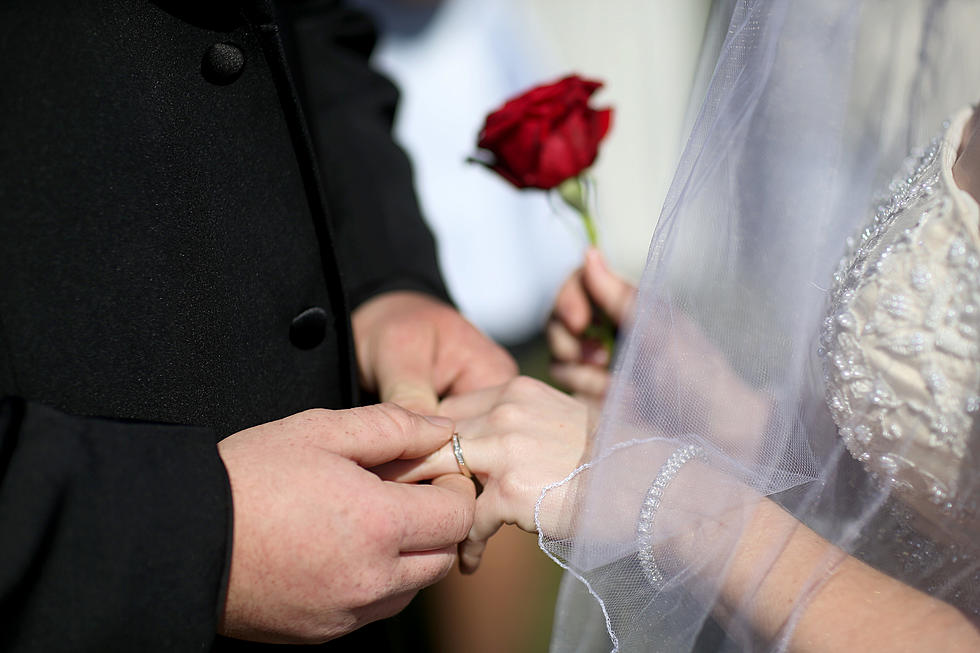 Texas Student Donates Wedding Package After Canceling Engagement
Getty Images
According to the Good News Network, Tyler Texas Student Kolbie Sanders decided to gift her wedding package after her engagement was called off a week before her wedding. Sanders had the option to reserve her wedding venue package valued up to $3,500 for a later date, but decided to gift it to a deserving couple who was willing to get married in a week.
Sanders made a post on to social media about her wedding giveaway and it went viral. It had thousands of shares, and started getting a lot of attention from businesses who wanted in on the giveaway. So not only was she giving away the wedding package she also had a bakery, makeup artist, and photographer willing to throw in their services.
Many people shared why they were deserving to win the whole package, but Sanders ended up putting all the names in a bowl and pulled out the name Haley Hipsher.
Hipsher was worried that her grandfather wouldn't make it to her wedding due to his recent diagnosis of stage four cancer. She was hoping that if she won her grandfather would walk her down the aisle.
That is one way to change a bad situation into a good one.
More From KISS Country 93.7