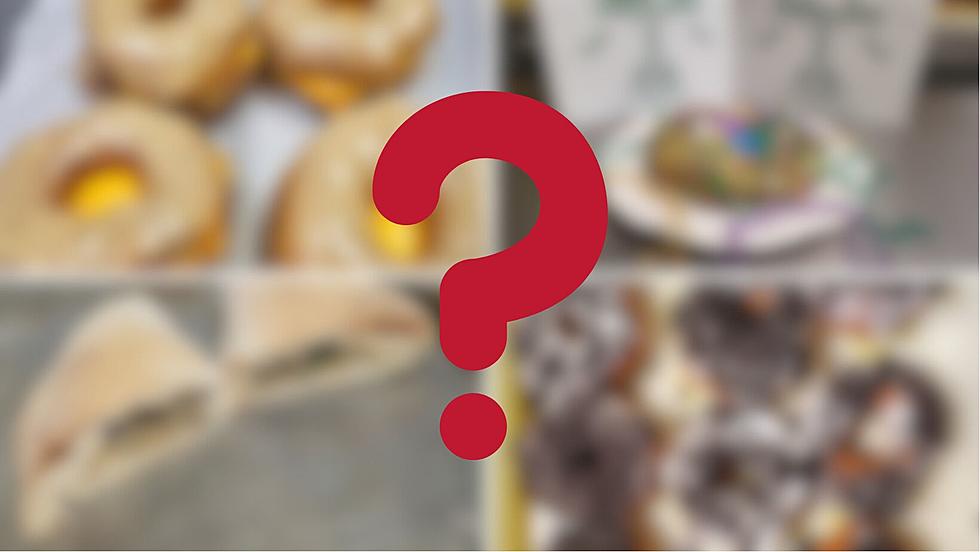 Did You Know Southern Maid Donuts Sold These Unique Treats?
Southern Maid Doughnuts FB/Canva
So, we here in Shreveport LOVE Southern Maid Donuts! Not only is this amazing local staple of some serious historical significance, but the doughnuts are top-notch as well.
Most of us, when going to pick up donuts try not to stray away from the things we know are good. Maybe a dozen of their classic glazed, or some of the chocolate dipped, or even something with cream or jelly inside if you're feeling frisky!
Turns out the Maid has some very creative menu items that are absolute must-haves.
Let's start with something a bit more well-known. The Southern Maid King Cake.
This beauty is not your average king cake! It is in-fact a giant king cake flavored donut, and a delicious Mardi Gras treat. Next time Fat Tuesday season rolls around be sure and catch one of these!
Up next, another sweet treat that you're going to need a BIG glass of milk for. The Oreo Donut...
If you are an Oreo fan, you do not want to miss out on these. They are the perfect balance of Oreo cookie and donut deliciousness perfect for the kids, or anybody with a major sweet-tooth.
Moving on to the savory category, most people know about the sausage kolaches, but not everyone is hip to the BOUDIN kolaches!
These are amazing. If you like boudin there is no question that these are the kolaches for you!
And finally. Possibly the greatest achievement in breakfast history. The Maple Donut Sausage Sandwich...
Yes. It's exactly as it sounds. The mad scientists at Southern Maid have sliced a glazed donut in half, placed a sausage patty and cheese between the sliced donut, and drizzled the top with a delicious maple glaze. The sweet and savory combo is SO amazing. Try these ASAP!
Try your best to be more adventurous on your next Southern Maid run and try some of these outstanding items!
Top Dining Destinations in Shreveport Bossier to Take Visitors
Shreveport has many great restaurants. We picked out some of our favorites for you to take the family and friends if they are visiting from out of town..
Louisiana's Most Gripping Urban Legends
More From KISS Country 93.7