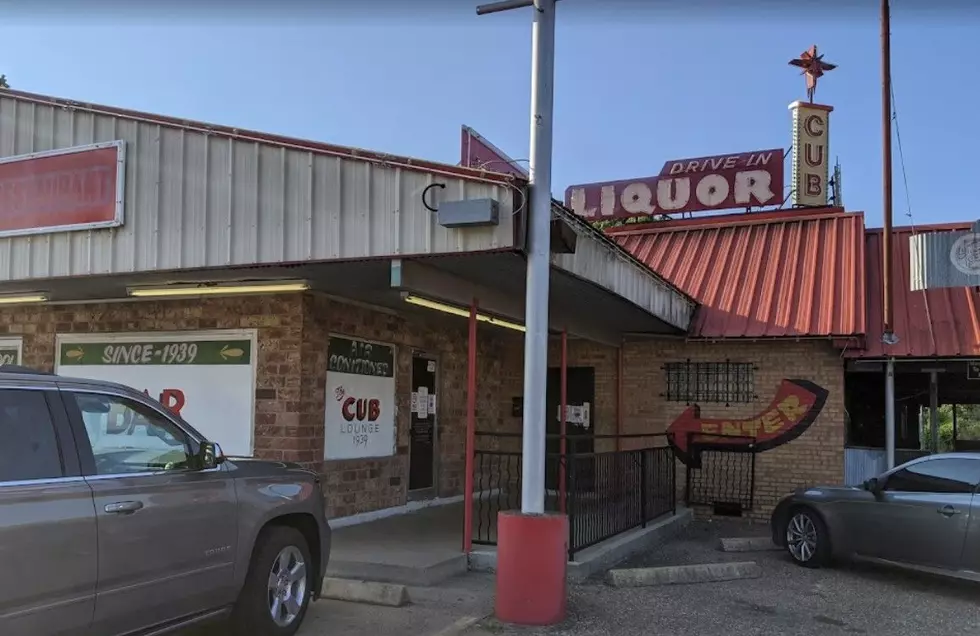 Shreveport's Oldest Bar: A Landmark of Hospitality Since 1939
Google Street View
For years, literally, you've been able to find Shreveport's elite bellied up to the bar at this storied establishment. I don't want to even think about how many backroom, handshake deals have been made in this place!
If you guessed that The Cub Lounge and Grille is Shreveport's oldest bar, you are correct! The Cub opened its doors way back in 1939 as a drive in and you can still see where cars parked for drive-in service to this day!
The Cub gets its name from an acronym. CUB stands for 'Christian Union Building.' Since the Cub is located so close to Centenary College, students of the Christian school used to say they were at the 'Christian Union Building' or 'CUB' studying back in the day. Interestingly enough, the pool room used to be the home of one of the first liquor stores in Shreveport. In fact, they say you can still see the floor safe.
And get this, I didn't even know that there was an upstairs, but according to the owners of The Cub, it was the site of many high-stakes poker games, including one that allegedly included John Wayne, while he was filming The Horse Soldiers. While I wasn't able to corroborate the story, the movie came out in 1959 and it was filmed partly at the Oakland Plantation in Natchitoches, LA, so it's entirely possible.
I think one of the biggest things for me about The Cub though is the restaurant. While they've served many different types of cuisine over the years, you'll never convince me that every other upscale restaurant in town hasn't stolen at least one idea from The Cub. Whether it's their marinated crab claws, wedge salad, or mouth-watering au gratins, they've definitely provided inspiration for other menus. I used to dream about steak and au gratins from The Cub when I was living in Ohio. True story!
While I haven't been to The Cub in a while, I've made a lot of great memories there. Here are two pictures I dug up from around 20 years ago. I'm the one dressed like Marilyn Monroe.
Read More: Louisiana Restaurants Featured on 'Diners, Drive-Ins & Dives'
Places We Need Most in Shreveport/Bossier City
Read More: Top 10 Beers Made in Louisiana
Read More: WHAT ARE THE MOST POPULAR COCKTAILS IN LOUISIANA?
More From KISS Country 93.7