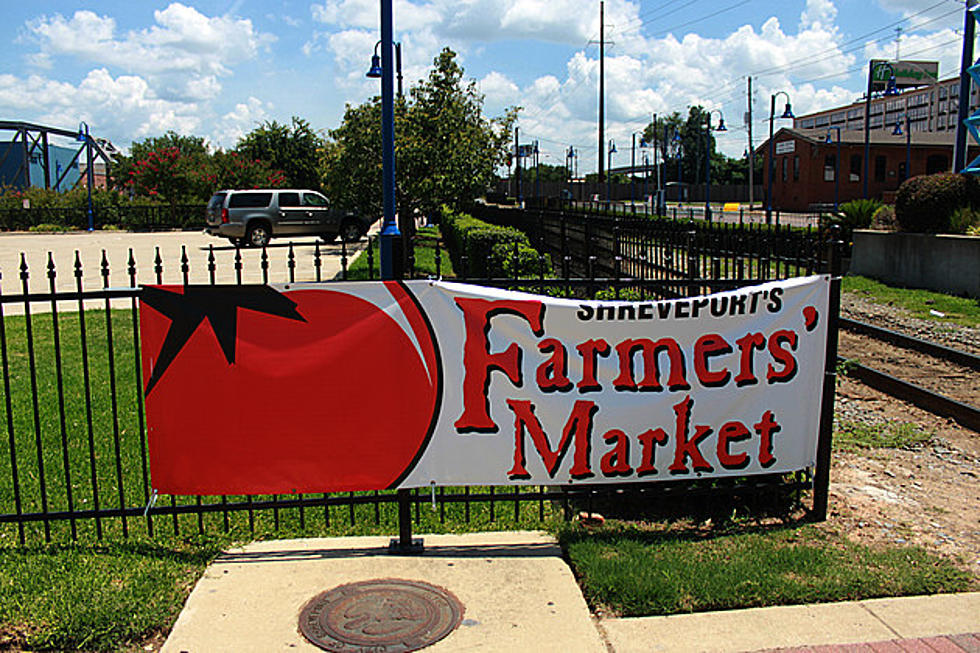 Now SNAP Users Can Save Even More at the Shreveport Farmers Market
Amanda Currier
The Shreveport Farmers Market is once again doing all it can to eliminate food insecurity in northwest Louisiana.
What is Greaux for Good and how does it help the Shreveport Farmers' Market?
The Shreveport Farmers Market has partnered with a new statewide Market Match program called Greaux the Good. If you're not familiar with Greaux the Good, it's a program that provides state funding to farmers' markets to match SNAP/FMNO purchases, helping to 'greaux' shoppers' grocery budgets. Greaux the Good is part of Market Umbrella, a nonprofit organization based in New Orleans.
What does this partnership mean for Louisiana SNAP recipients?
And here's the good news. In addition to taking advantage of the Greaux the Good program, SNAP (Supplemental Nutrition Assistance Program) recipients can also get help feeding their families with the grant already in place at the Shreveport Farmers Market, thanks to Louisiana Healthcare Connections, which can double their benefits, up to $10, each Saturday. So now, with the new Greaux the Good partnership, recipients can get an additional match of $10. That is a total of an additional $20 that customers can use on SNAP-eligible items when they spend $20 at the Shreveport Farmers' Market each week. SNAP Match benefits can be redeemed at the information booth. Hey, every little bit helps!
When and where is the Shreveport Farmers' Market?
The Shreveport Farmers Market is in its 37th season and runs every Saturday through August 26, 2023, from 7:30 am - 12:30 pm in Festival Plaza in downtown Shreveport. Parking and admission are both free and most vendors accept coupons from the Louisiana Farmers' Market Senior Nutrition Program, the WIC Program, and SNAP. The Shreveport Farmers Market is a project of Red River Revel, Inc. and is supported by the Downtown Development Authority, Slow Food North Louisiana, and the City of Shreveport. A few other things to note, only service animals are allowed on site and each week will feature live music on the Bally's Entertainment Stage.
Why is the Shreveport Farmers' Market classified as a 'growers' market?
The Shreveport Farmers' Market is a 'growers market,' which means all of their farmers come from within a 100-mile radius with a few grandfathered exceptions. The mission of the Shreveport Farmers' Market is, 'to encourage a strong local food system; increase the sustainability of independent local farmers, ranchers, and food producers; and foster stewardship of land and community through public markets.' I don't know about you, but I can definitely get behind that!
Here's a little-known fact. The Shreveport Farmers' Market is the only USDA-approved market in the area, which is what allows them to accept SNAP/EBT payments. Considering how many in our area are food insecure, this is big!
Best Shreveport-Bossier City, LA Restaurants For Summer of 2023
These are the top-rated restaurants in the Shreveport-Bossier City, LA area via Yelp! heading into summer 2023.
You Can Find These 8 Film Location Markers In Shreveport
Top 10 Most Likely Things to Kill You in Louisiana
After researching data from previous years, these are the most likely things to take you out if you live in the Sportsman's Paradise. With a little careful planning and this information, you could live a long and happy life in Louisiana.
More From KISS Country 93.7