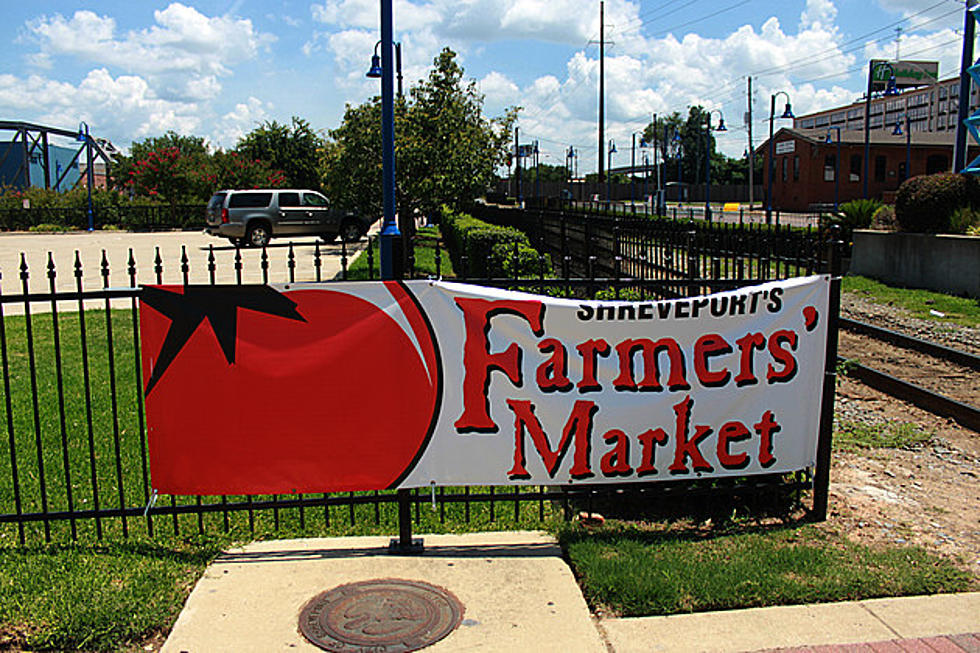 Shreveport Farmers Market Named Best in the State of Louisiana
Amanda Currier
That's right, our local Shreveport Farmers Market beat out farmers markets in New Orleans, Baton Rouge, and the rest of the state to take top honors!
What makes the Shreveport Farmers' Market so special?
I'm glad you asked! If you're wondering what makes the Shreveport Farmers Market different it's that first, it's a community service project of the Red River Revel Arts Festival. Second, the Shreveport Farmers Market is the only USDA-approved market in the area, which means all of its farmers come from within a 100-mile radius with a few grandfathered exceptions.  Third, the Shreveport Farmers Market is able to accept SNAP (Supplemental Nutrition Assistance Program) benefits. And, thanks to a grant from  Louisiana Healthcare Connections, for the last two years, SNAP recipients were able to double their benefits, up to $20. Every little bit helps when you're trying to feed a family!
Earlier this year, we asked you to vote for the Shreveport Farmers Market in the 2022 America's Farmers Market Celebration, an annual celebration of farmers markets coordinated by the Farmers Market Coalition and American Farmland Trust. The Shreveport Farmers Market is excited to announce that they came out tops in Louisiana saying, "We are honored to be named the number one farmers' market in the great state of Louisiana. Our vendors, staff, and volunteers work year-round to ensure that we provide a quality market to our community with access to fresh, nutritious food and goods produced by local farmers and artisans. This designation is something we can all be proud of."
Here! Here! The Shreveport Farmers Market will open for its 37th season in 2023 every Saturday from June 3 - August 26, 2023, from 7:30 am to 12:30 pm. We'll see you there!
Interesting Facts About Shreveport-Bossier
Read More: 10 Worst Intersections in Shreveport-Bossier
Businesses Shreveport's Lost Through the Years
More From KISS Country 93.7