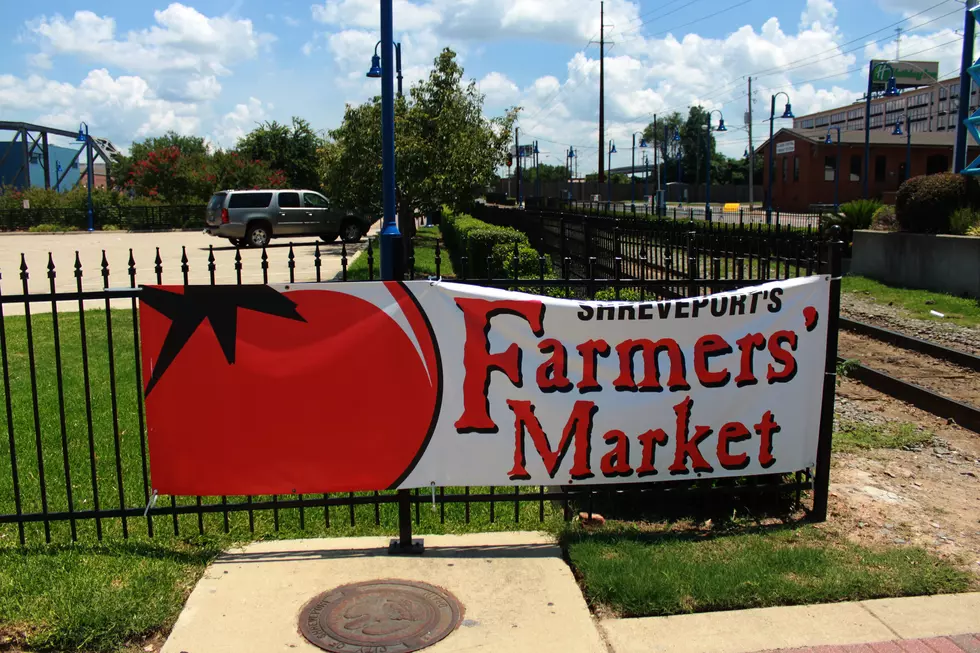 See How SNAP Benefits Are Doubling, Helping Local Families Eat with the Shreveport Farmers Market
Amanda Currier
For the first time ever, you can have your SNAP benefits doubled at the Shreveport Farmers' Market, thanks to Louisiana Healthcare Connections.
As a member of the Board of Directors for the Red River Revel, it's been hard to sit on this information. (The Shreveport Farmers' Market is a community service project of the Revel.) After the tremendously sucky year families have had, this is HUGE news. Thanks to a grant from Louisiana Healthcare Connections, SNAP (Supplemental Nutrition Assistance Program) recipients can double their benefits, up to $20, each Saturday, June 5th through August 28th (except June 19th). Every little bit helps when you're trying to feed a family!
Here's a little-known fact. The Shreveport Farmers' Market is the only USDA-approved market in the area, which allows them to accept SNAP/EBT payment. While they've been accepting EBT since 2013, this is the first-ever "SNAP Match.' Considering how many in our area are food insecure, this is big!
The Shreveport Farmers' Market is set to kick off June 5, 2021, and run through August 28, 2021, Saturdays from 7:30 am - 12:30 pm in Festival Plaza in downtown Shreveport. Parking and admission are both free and most vendors accept coupons from the Louisiana Farmers' Market Senior Nutrition Program and the WIC Program, as well as SNAP.
New in 2021, the Shreveport Farmers' Market has created a calendar that features recipes from 12 of your favorite local culinary experts utilizing ingredients found at the Shreveport Farmers' Market! Calendars are $15 each and can be purchased at the following locations:
📍 318Art&Garden
📍 The Agora Borealis
📍 Appli-Ks Embroidery & Gifts
📍 Artspace Shreveport
📍 C&C Mercantile & Lighting
📍 Canatella Interiors
📍 Enchanted Garden
📍 The Paper Tulip
Support the Shreveport Farmers' Market and their local partner businesses by purchasing a 2021 calendar!
Read More: 10 Worst Intersections in Shreveport-Bossier
Read More: Shreveport-Bossier's Most Unique Landmarks
Places We Need Most in Shreveport/Bossier City
More From KISS Country 93.7