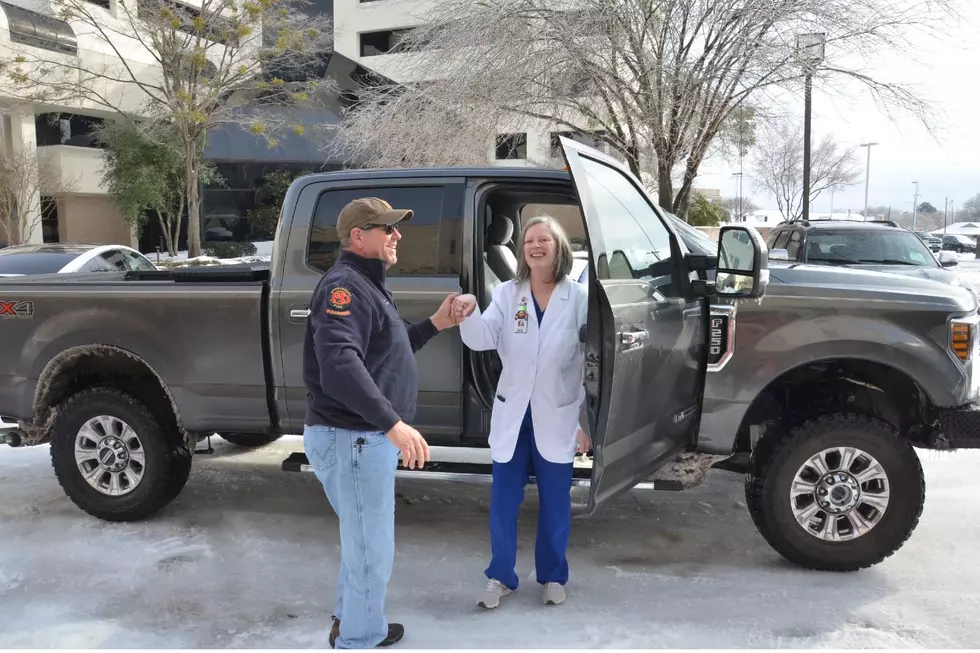 Shreveport-Bossier City's Unsung Heroes of Snovid 2021
Provided by Willis Knighton Hospitals
We are so incredibly proud of how our community was able to come together during a once-in-a-lifetime storm, during a pandemic no less, to help one another.
When you truly start to think of everything our community has gone through in the last 12 months, it's significant. Multiple hurricanes, including one that maintained hurricane status all the way into our neck of the woods, a pandemic, the resulting job losses and school closings, a tumultuous election, race tensions, a crazy hail storm, shortages, worry over our oil and gas industry... Whew! It's been a lot to take. It would have been so easy for people to turn their backs on their neighbors. I'm not saying that because they're bad people, I say that because most of us are TIRED!
But once again, the cream rose to the top and you saw incredible outreach efforts on the part of non-profits and average, ordinary citizens. I have one friend who helped coordinate meals for all of the truckers stranded at the Pilot off of the Haughton/Fillmore exit I-20. Brian Ropollo and his Giving Bak Foundation teamed with the Simple Church to feed hospital workers. Tommy and Keith and the rest of the Shreveport Volunteer Network cleared roads, delivered food and water, and generally helped others in need. I saw people pulling out their own tractors to clear public roadways and rescue stranded motorists. First responders and other residents with 4x4s and big hearts volunteered their time to make sure that hospital workers could get to work. And then there was the oil company that sent its people home so they would be safe and be with their families, and then they all ended up voluntarily hauling water to area hospitals to make sure they didn't have to shut down operations.
There are so many individual stories of generosity and grace and mercy that surely we can all see that we're better together? Tomorrow, we'll be giving you the chance to tell us about the unsung heroes of Snovid 2021. Let's shine a light on those that shine brightest in NWLA!
Read More: Why Does It Only Hail in Summer? And Other Weird Weather Facts
More From KISS Country 93.7