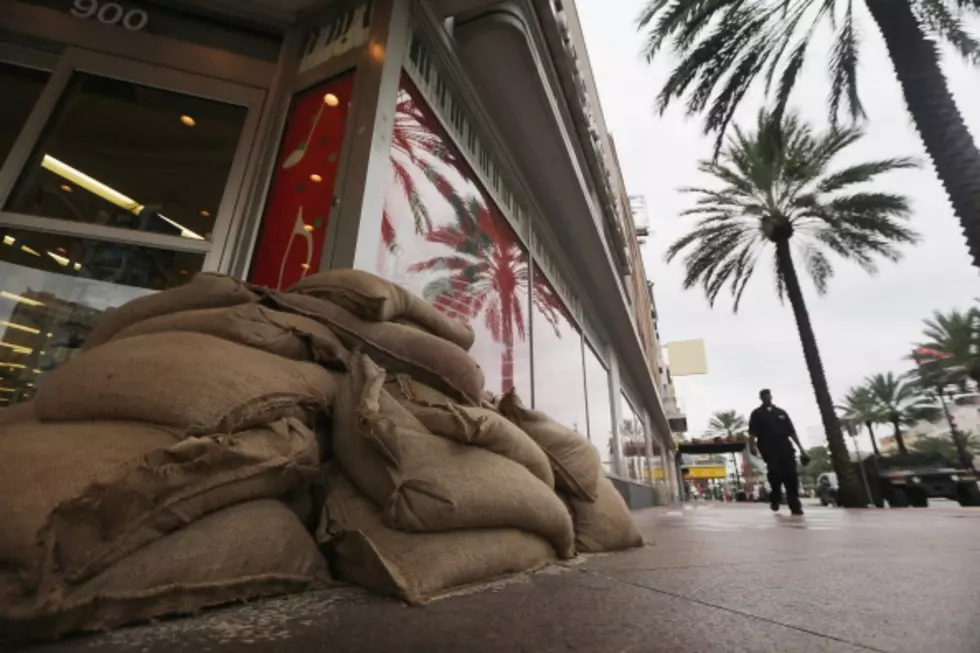 Sandbag Pickup Locations in Shreveport/Bossier
Mario Tama/Getty Images
Enter your number to get our free mobile app
In the face of Hurricane Laura making a direct impact on Louisiana, our area could see substantial flooding, and area agencies are making sandbags available to residents to protect their property.
Obviously, we don't know what the future holds with regard to this storm, however, some forecast models have Laura heading into northwest Louisiana as a category one hurricane toward the end of the week. With that possibility in mind, it's time to shore things up around your house and get prepared just in case.
Sandbags can be found at the distribution sites below:
Bossier City: 8 am - 3 pm from the city's public works department. Limit: 15 per household.
Bossier Parish outside Bossier City: 7 am - 6 pm 
The Bossier Parish Highway Maintenance Facility at 410 Mayfield in Benton, (318) 965-3752);

Haughton Fire District 1, 4494 U.S. Highway 80, (318) 949-9440;

Town of Haughton, 120 W. McKinley Ave., (318) 949-9401;

Town of Plain Dealing, 205 W. Palmetto; and,

South Bossier Fire District 2, 1325 Robinson Road in Elm Grove, (318) 987-2555.
Caddo Parish outside Shreveport: 7:30 am - 3:30 pm at 1701 Monty St. Limit: 25 sandbags per vehicle.
City of Shreveport: 7:30 am - 3:30 pm at 3825 Old Mansfield Road. Limit: 25 sandbags per vehicle.
SWEPCO has announced that they have crews already on standby in our area and ask residents to please report any outages using their mobile app, social media pages, or via their website.
Click here for the latest weather forecast for our area from the National Weather Service. 
Read More: The Most Valued Items In Your Home
More From KISS Country 93.7