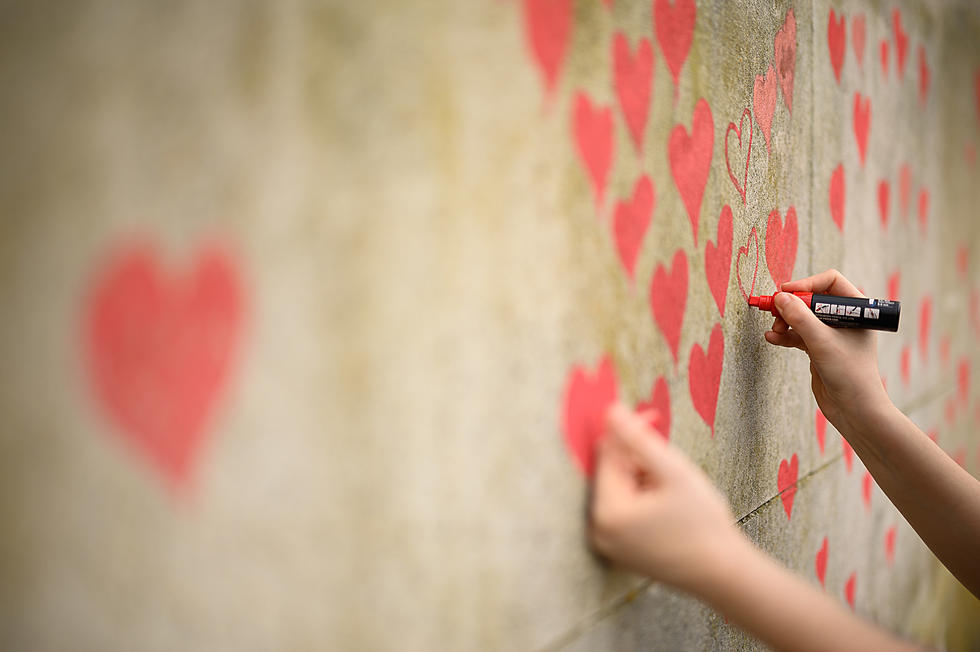 Shreveport is Celebrating 30 Years of 'Paint Your Heart Out'
Photo by Leon Neal/Getty Images
If you live in Shreveport, your home desperately needs a fresh coat of paint, and you are struggling to get it done yourself - I've got some great news!  Applications are now being accepted for Shreveport's 30th annual "Paint Your Heart Out" campaign.
What is the "Paint Your Heart Out Campaign"?
For 30 years, hundreds of volunteers gather to help out their fellow Shreveport residents by applying the elbow grease needed to paint houses in our city that sorely need a little freshening up.  According to the report from the ArkLaTex Homepage, the program is designed to help low to moderate-income elderly and/or disabled citizens who can afford to or physically can't endure the hard work needed to do the job themselves.
Event planner Dock Voorhies says the plan this year is to paint at least 50 houses.  During the project's 30 year run, they've already painted more than 1,700 homes in Shreveport - so I feel like this group is up to the task.  Volunteers for the program don't stop at painting though - the group also tackles lawn care and brings new smoke detectors, too!
Want to take advantage of this program? You'll need to follow these steps
Applications to get your name on the list are being accepted now, so if you don't speak up you'll be handling-up on that paint roller all by yourself. If you're a homeowner, you have until the end of the year to fill out and turn in the application to be considered.  You can get the application here, but fair warning: It's pretty lengthy, so I would wait until the last minute to get it done if I were you.
Does everyone qualify?
No.  You need to be a homeowner, and your house must be within the city limits of Shreveport.  Applicants must also be low to moderate-income homeowners, 62 years or older, and/or disabled to qualify.
When does the painting start?
Organizers have selected the first weekend in May of each year as the go-to weekend (weather permitting) for this house-painting extravaganza.  This year, due to COVID-19, the project relied on professional contractors to get the job done.  According to the programs official website, the hope is to return to volunteer painters for 2022.
How can I help?
If you'd like to sling a little paint for a great cause, get your volunteer paint team together and call event organizers at 318-673-7528.  They'd love to have your help!
Read More: Agencies That Need Help Right Now
Best Shreveport-Bossier Neighborhoods for Trick-Or-Treating
25 Obscure Facts You Probably Don't Know About Louisiana
Louisiana is a weird and wild place. Some of our state's history is way stranger than fiction! Test yourself to see if you are a Bayou State expert!
More From KISS Country 93.7