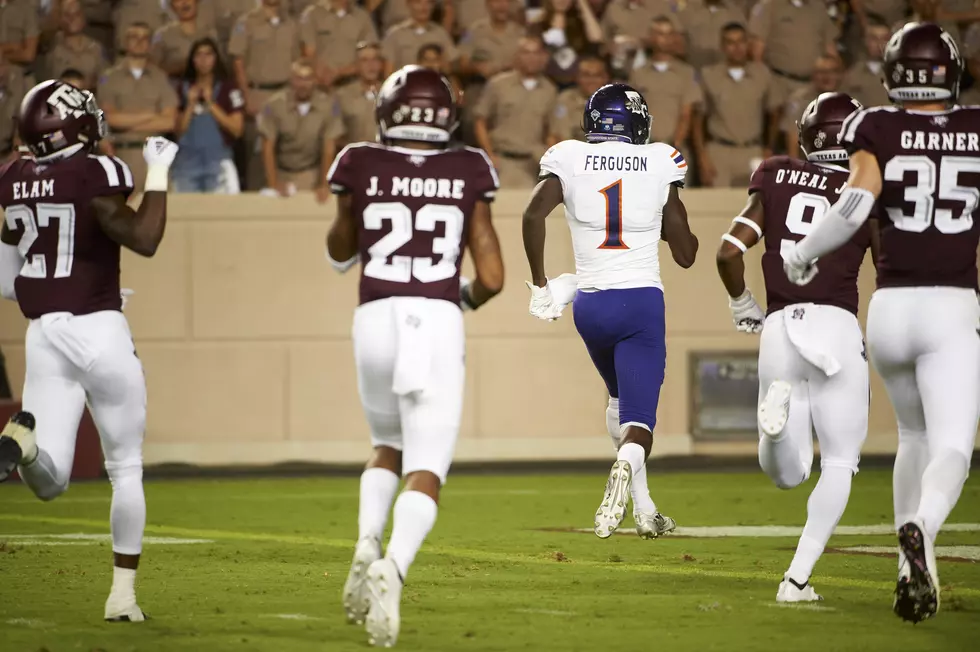 Northwestern State's Jazz Ferguson Starts XFL Career With Dallas
Photo by Cooper Neill/Getty Images
The XFL is here, and fans seem to be happy.
The first day of XFL games has led to a world-wide trend on social media, highlights being shared all over, and word-of-mouth excitement from coast to coast. People love football.
Especially in Louisiana. The state doesn't have an XFL team (yet), but is home to the New Orleans Saints, LSU, and various other high level college football programs. One of those college programs in Northwestern State University in Natchitoches.
The XFL is full of talent from Louisiana-based college talent. LSU leads the league in players on rosters, UL-Lafayette, UL-Monroe, Southeastern, and Grambling State all have players in the league. But all of those schools only have one player each in the league. Northwestern State however has two.
Both NSU Demons are on the Dallas Renegades roster. One is Offensive Tackle Pace Murphy, the other is legendary NSU Wide Receiver Jazz Ferguson.
Ferguson only had one year with NSU, after transferring in from LSU. In that season, Ferguson became the Southland Conference Player of the Year after averaging 101.5 yards per game, with 1,117 receiving yards, and 13 touchdowns (in just 11 games).
There was NFL draft speculation that Ferguson could be drafted as high as the 3rd round in 2019, but he ended up going undrafted. He signed with the Seattle Seahawks, but never saw the field outside of the pre-season (he did have a pre-season touchdown).
The 6-5, 227 lbs wide out is now a member of the Dallas Renegades of the XFL. Head Coach Bob Stoops (yes, THAT Bob Stoops) appears to be ready to use Ferguson's freak size and speed combo to help Dallas push the ball down the field.
Though Ferguson had a thigh injury on this week's Dallas injury report, he's good to go for the Renegades first franchise game.
More From KISS Country 93.7