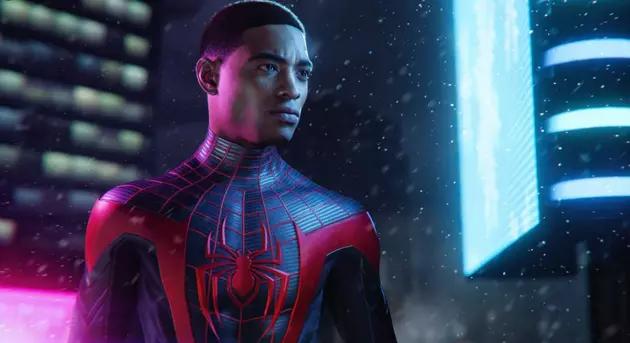 Miles Morales Actor Coming To Shreveport For Geek'd Con
Credit: Sony/Marvel
Shreveport's comic con, Geek'd Con, returns next month to Downtown Shreveport. The event will be held August 18-20 at the Shreveport Convention Center.
There will be hundreds of vendor booths, comic book artists, panels, LEGO demonstrations, and celebrity guests. If you've never been to a comic con style event before, think of it as a giant "meet and greet" event where you can shop from geeky vendors.
Celebrities come to these events to give fans an opportunity to purchase autographs and photo ops.
One of the guests scheduled to appear at Geek'd Con 2023 is having a really big year. Nadji Jeter is one of the best-known Miles Morales actors, and is about to make a huge splash as he returns to the character in Playstation's Spider-Man 2.
Nadji Jeter has voiced the Miles Morales version of Spider-Man since 2017 when he debuted on Disney XD's Spider-Man. He voiced Miles for all of the seasons of the show between 2017-2020.
From there, he became the motion-capture and voice of Miles Morales in the Sony video game Marvel's Spider-Man. This was a huge deal. Not only was he voicing Miles now, but it was Nadji's face and body being used inside the game...he became Miles Morales...
He continued to provide the voice and motion-capture for the character through the video game universe, including Marvel Ultimate Alliance 3: The Black Order, Marvel's Spider-Man: Miles Morales, and the upcoming Marvel's Spider-Man 2 sequel game.
The new Spider-Man 2 game is set up to be the biggest yet. With Nadji's Miles Morales right on the cover.
Outside of his Spidey work, Nadji also provided the visual model and voice for Sam in the original The Last of Us video game in 2013. A game that has turned into a worldwide phenomenon through the television series.
He also played Andre McKenzie in Grown Ups and Grown Ups 2, Justin Hollander in Wonder, and Terry in Jessie. Nadji has had a very full career, and he's just getting started!
Come meet Miles Morales, and all of the other celebrities, at Geek'd Con in Shreveport. Ticket info is right here.
Geek'd Con 2023 Lineup
Geek'd Con is coming back to Shreveport for another awesome year. This year the show is August 18th-20th 2023. Most guests will appear on Saturday and Sunday, but sometimes a guest will stop by on Friday night as well. Some of the guests will also be appearing for just one day.
Geek'd Con Photos from the Past
More From KISS Country 93.7