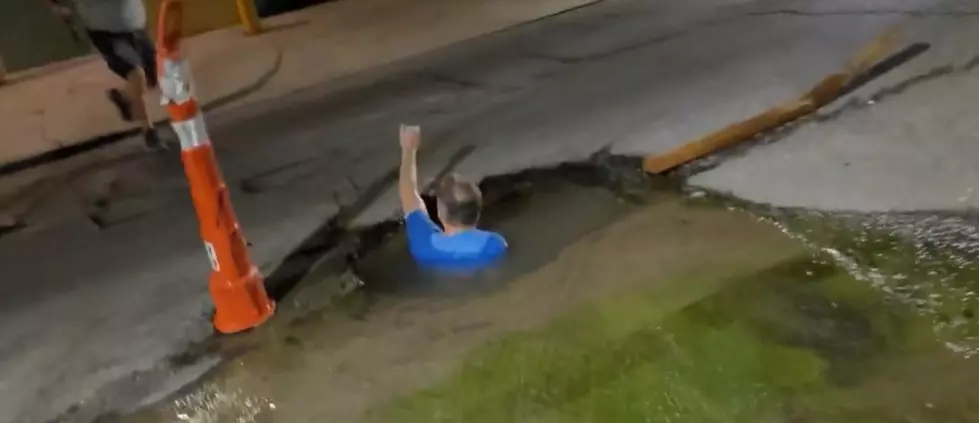 Watch This Guy Swim in a Louisiana Pothole [NSFW]
Reddit photo
We hear people complaining about Shreveport streets all the time. We know our roads need some work. But I have never seen anything quite like what's going on in New Orleans these days. Residents are complaining about deteriorating roads all over the city.
And this is proof things have gotten a little crazy. Watch this guy actually go swimming in a pothole on Ursulines Avenue in the French Quarter in New Orleans. You can see the green algae clearly surrounding the pothole. Thankfully there is one orange cone keeping traffic from rolling into this massive hole. I'm sure that one lonely cone will do the trick. It looks like this pothole could swallow a car.
I'm not going to assume anything about the guy who is seen taking a dip in this pothole. But many social media pundits say he must be under the influence of lots of alcohol. I'm simply amazed that his buddies watch and film him doing this and then decide to share it with the world. Maybe their efforts will get the pothole fixed sooner. You never know.
I am concerned about this guy's health. Who knows what kind of germs and creepy crawly things are in a pothole in the French Quarter? You can hear the guys with this man say "Welcome to New Orleans." They also tell us "we got infrastructure problems, y'all." You think? I'm gonna say yes this is definitely an infrastructure problem. But it's also a clear example of the things some crazy and or drunk people will do to pass the time. Only in Louisiana.
What States Have the Worst Roads
Where does Louisiana fall on the list of shabby roads?
Louisiana's 10 Most Deadly Roads
More From KISS Country 93.7