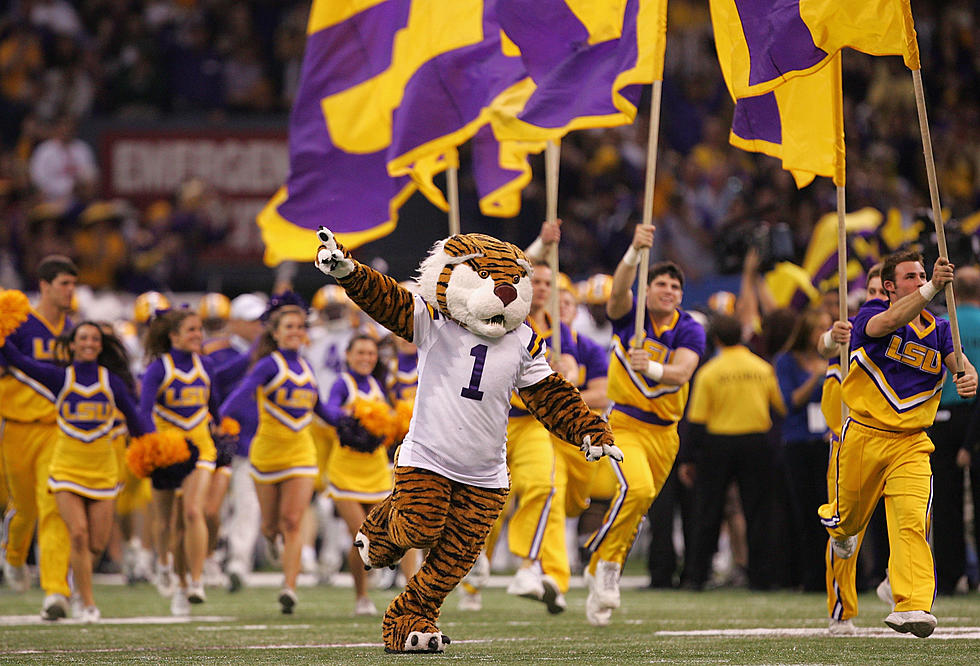 LSU Football Releases 2023 Schedule: Home & Away
Photo by Streeter Lecka/Getty Images
LSU Head Coach Brian Kelly exceeded first year expectations when he led the Bayou Bengals to a 10-4 season that included victories over Ole Miss, Auburn, Florida, and Alabama.  The Tigers ended up going to the Citrus Bowl, where they defeated Perdue 63-7.
Sports Illustrated recently released their PreSeason Top 25 College Football rankings, where LSU is 4th, (previously ranked 16th) only behind Georgia, Alabama, and Ohio State.  Expectations are once again high in Baton Rouge.
LSU has released their official schedule for the 2023 season, which features five road games, including Florida State, Mississippi State, Mississippi, Auburn, and Alabama.
At Tiger Stadium in Baton Rouge, the Tigers will host Grambling State, Arkansas, Auburn, Army, Florida, Georgia State, and Texas A&M. That's seven home games for the 2023 Tigers season.
Here is LSU's complete 2023 football schedule
LSU 2023 Schedule
Sept 3 @ Florida State
Sept 9 Grambling at Tiger Stadium
Sept 16 @ Mississippi St
Sept 23 Arkansas
Sept 30 @ Mississippi
Oct 7 Missouri
Oct 14 @ Auburn
Oct 21 Army
Nov 4 @ Alabama
Nov 11 Florida
Nov 18 Georgia St
Nov 25 Texas A&M
Looks like the toughest part of the schedule leans toward late in the season as LSU faces Texas A&M at home, and is on the road against Auburn and Alabama, both tough, long-time rivals.
Last year, the Tigers finished 10-4 overall, finishing 6-2 in SEC play with their only conference losses coming against Texas A&M and Tennessee.
Pictures From LSU's 2022 Football Season
Pictures From LSU's Win Over Alabama On 11/5/22
LSU beat Alabama 32-21 in Tigers Stadium on Saturday, November 5th, 2022. The game was a walk-off win in overtime for the Tigers, and sent Death Valley into chaos.
More From KISS Country 93.7