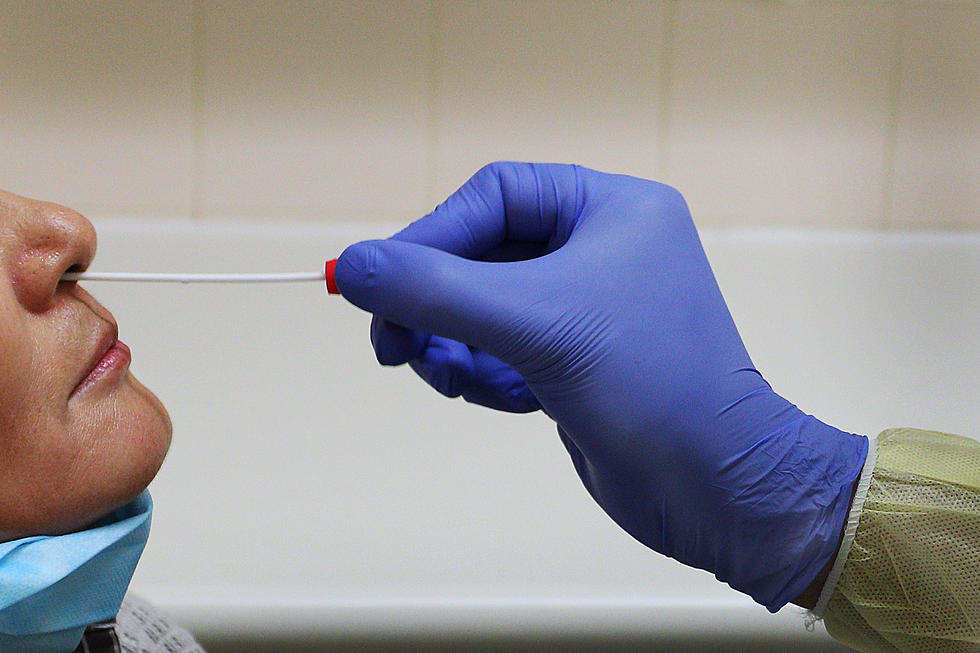 Louisiana Sees Large Spike in COVID-19
Lisa Maree Williams/Getty Images
Enter your number to get our free mobile app
It's no secret that coronavirus has been wreaking havoc and has lead to a myriad of canceled and postponed events, but did you know that Louisiana just saw it's largest spike in positive COVID-19 tests to date since March?
I'll admit, I thought we were heading in the right direction when we only had one local high school football team that wasn't able to play this week (Huntington HS) but apparently, that wasn't a good indicator to use. Both Eighty-First Street ECE and North Caddo Elementary/Middle schools are offering virtual only instruction through November 20th. Today it was announced that North Caddo High School would be going to virtual only instruction starting Monday, November 16th and not returning to campus until November 30th because of a new coronavirus outbreak there.
On top of that, outbreaks on the LSU, ULM and Louisiana Tech football squads have caused those teams to cancel/postpone games this weekend. That leaves just two Louisiana college teams playing tomorrow. That's Tulane and ULL and the Ragin' Cajuns won't even have their band at the game because of an outbreak in that program.
I say all of this leading up to this staggering statistic. According to the Louisiana Radio Network, Louisiana just saw it's highest one day total of positive coronavirus infections since the start of the pandemic in March. That's 3,492 new positive COVID-19 cases. The number was so big I had to go to the Louisiana Department of Health's website to double check it. That's a LOT of sick people. I don't know if we had a backlog of tests that was just now being reported, if we tested more people as a state, or what, but that number is shocking. After all, we've been in the midst of this pandemic going on nine months now. What gives? Are we finally sick of playing it safe and saying the heck with mitigation efforts? I sincerely hope not. Please, please, please be safe. We truly are all in this together.
LOOK: 50 photos of American life in 2020
More From KISS Country 93.7