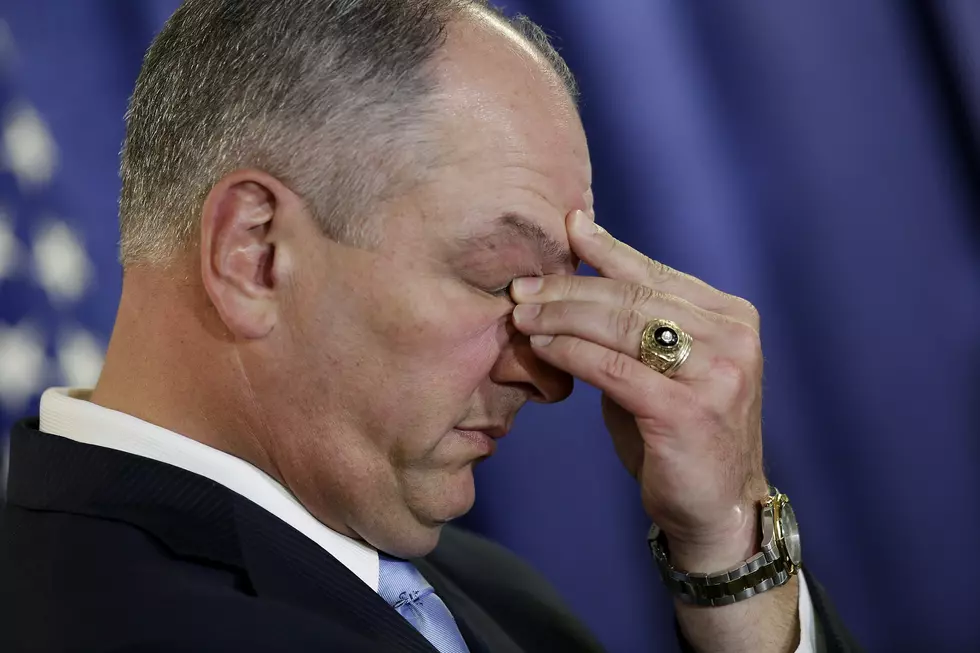 La Supreme Court Rules COVID Restriction Violated First Amendment
Photo by Joshua Lott/Getty Images
Late last week, the Louisiana Supreme Court ruled that the COVID-19 era pandemic restrictions put in place by Louisiana Governor John Bel Edwards were a violation of the First Amendment of the United States Constitution. The ruling came in a case centered about Louisiana Pastor Tony Spell.
The ruling from Louisiana's highest court shed light on their views, established precedent, and also dismissed the 6 misdemeanor charges against Spell.
The nearly 20 page ruling overturned lower court rulings that sided with the Governor. State Supreme Court Justice William Crain pointed out that Spell's church service was no different than shopping or attending work during a pandemic. Crain wrote:
"We interpret Pastor Spell's request not as one for special treatment, but for equal treatment...We reject any contention that early in a crisis, the Constitution's protection of fundamental rights must always yield to the needs of the state to respond to the crisis. A public health emergency does not relegate the First Amendment to a proposition or allow violations thereof to be judged on a sliding scale of constitutionality. The infringement of the fundamental right of the free exercise of religion, whether in times of crisis or calm, must always be strictly scrutinized by our courts."
Spell's attorney talked to WAFB over the precedent this ruling sets for the future of Louisiana, and possible emergency orders that may come down the road. The attorney, Jeff Wittenbrink, told WAFB:
"When there's an emergency, the justices made it clear that the Governor has to pay attention to those rights we have that are protected by the constitution...The next time there is an emergency, the governor or the executives, or whoever is making the decisions will pay a lot more attention to the free rights of individuals."
Governor John Bel Edwards did respond after the defeat. His office released a statement, that read in part:
"While the Governor disagrees with the Court's ruling and maintains that his orders were both necessary and lawful, he is accepting of it. Each and every action Gov. Edwards took throughout the COVID pandemic was done with the goal of protecting the public's health and saving lives."
Spell held his first service this weekend since the Supreme Court Ruling. Hosting a large crowd at the Life Tabernacle Church in Central.
Some Of The Ugliest Eyesores In Shreveport
These buildings and structures create eyesores all over the city of Shreveport.
Metro Areas Taking The Most Jobs From Shreveport
The
data collection website Stacker.com
compiled US labor data from the Census Bureau "Jobs to Jobs Flow" metrics to find what metro areas are taking the most employees from the Shreveport area.
Celebrities Who Have Been Cancelled
Celebrities get cancelled for way too many reasons, by way too many groups. Here is a huge list of celebrities who have been "cancelled" during their careers.
More From KISS Country 93.7