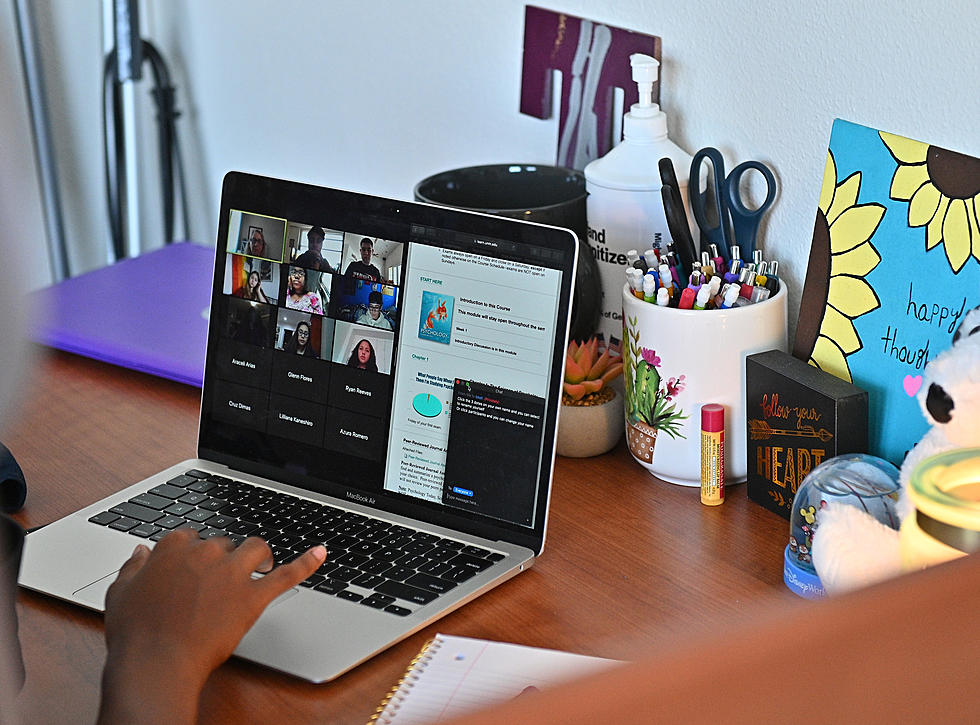 LA 4th Grader Suspended for BB Gun Seen During Distance Learning
Getty Images
Enter your number to get our free mobile app
To say that the educational world is crazy right now is a pretty big understatement.  If you just look at Louisiana, it's a mixed bag of online and in-person learning that changes dramatically depending upon what parish you're in!  Even then, a lot of school systems are giving parents the choice when to send their kids back to school.  As a teacher, how do you regulate a half-zoom/half-physically in the room class?
One such issue that has popped up a few times is discipline.  Do the rules of the classroom extend into the house of the student who is logged in via a laptop or other digital device?  Jefferson Parish school officials say yes.
According to NOLA.com, 9-year old Ka'Mauri Harrison was suspended for six days after he handled a BB gun during an online class.  Ka'Mauri is a 4th grade student at Woodmere Elementary in Harvey, Louisiana.  During his virtual class on September 11th, his brother reportedly tripped on the air rifle behind him.  That's when Ka'Mauri's teacher allegedly saw him pick up the gun and set it to the side.
By the end of the day, Ka'Mauri was facing a 6-day suspension over the incident.  He was also facing expulsion, but after a school-system hearing (in which the suspension was upheld) the decision was to allow him to return to class last week.
Now, his parents are considering a lawsuit against the Jefferson Parish Public school system.  According to the report, Ka'Mauri's parents say that their "...privacy rights were violated and that he was not given due process by the school system."
READ MORE: 50 resources to help you educate your kids at home
More From KISS Country 93.7