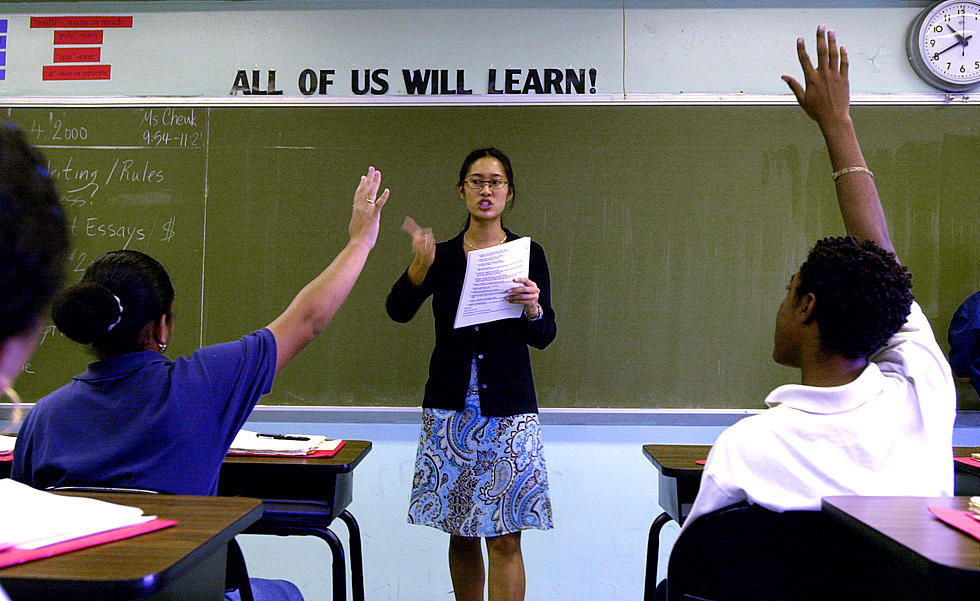 Union to File Suit Against Caddo School Board
Getty Images Photo by Chris Hondros/Newsmakers
The Red River United Teacher Union is filing suit against the Caddo School Board today for discrimination. The Union leaders sent a notification to KEEL late Sunday night to inform us about this legal fight which centers on the district's plan to give most employees a 1,000 dollar stipend as "heroes pay" for working during the pandemic. But the lawsuit claims some employees including pregnant women and teachers and staff on disability leave are being excluded from the extra money and they claim that is illegal. The checks are expected to go out in June to employees who have been on the job for 90% of the required time during the pandemic.
Jackie Lansdale with Red River United strongly objects to the decision to leave some teachers off the list of recipients. "I want to know just what they think a hero is," she says, calling the board and the superintendent misogynistic for excluding some groups, including female teachers on maternity leave. "It was an attendance incentive and anybody who missed (10%) was excluded and that included people who had a baby."
But, Superintendent Lamar Goree defends the board. He tells KEEL News:
I'm really excited about what our board did. We've had a favorable sales tax year...and our board has decided to take about $6 million a year and asked to give it back to our employees.
He adds: "Let's say you are a pregnant person...and one of the qualifiers for a payout is an evaluation, but you're not there to get the evaluation, you don't get the supplement. Now you get your full salary and you get to take advantage of the beautiful and rich benefits that we offer. Nothing is taken away from you, you just would not qualify for the supplement."
11 Franklin Delano Roosevelt Quotes That Will Give You Hope
More From KISS Country 93.7