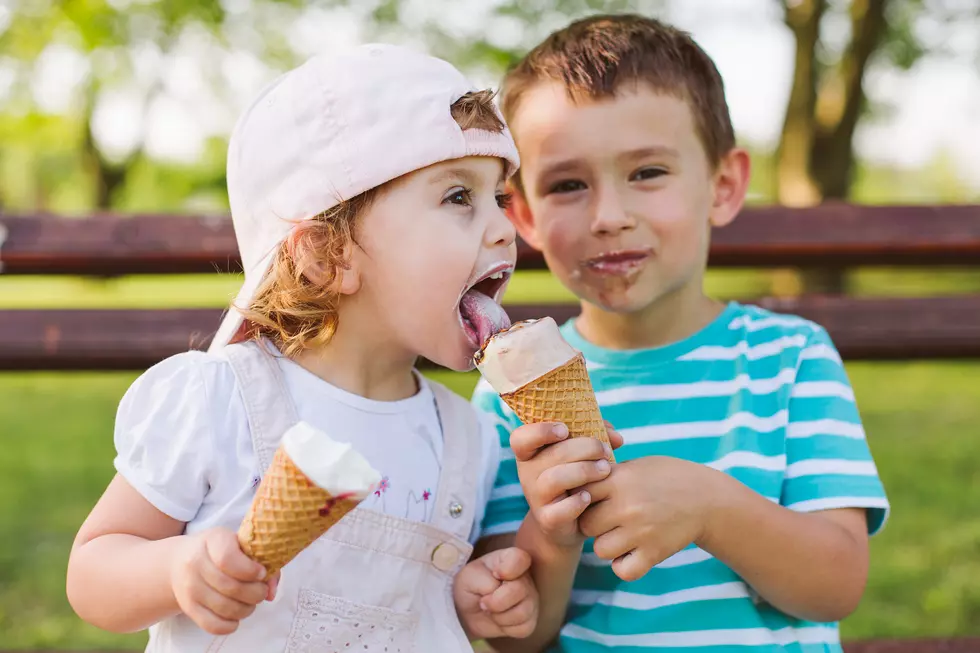 It's National Soft Ice Cream Day and Everyone Should Celebrate
CokaPoka, ThinkStock Images
Enter your number to get our free mobile app
So maybe the local McDonald's ice cream machines might work today, even if it's the only day of the year. Surely even those who have to clean the machines have enough heart to understand that today, of all days, is the single day in the year when the nine year old comes out in all of us as we dance around eating a waffle cone filled to the brim with God's favorite dessert, as some of it drips down our fingers onto the floor.
For crying out loud, let's shout it from the rooftops! TODAY IS NATIONAL SOFT SERVE ICE CREAM DAY! And I really don't know of any place that does soft serve ice cream better or worse than anyone else. I honestly don't think it's something you can perfect or screw up. That only comes with whatever you add to it. Reeses Pieces, chocolate brownies, Snickers, M&M's, hot fudge, or maybe you've decided to dunk that cone into Gold Brick Chocolate, it all starts with the cream of the angels.
And from what I hear, today's the only day of the year when ice cream is totally calorie free. It might just be a rumor, but I'm thinking it's a good day to eat til you pop.
No matter if you're headed to Sonic, Dairy Queen, Wendy's (yes, a frosty qualifies) or even the dessert bar at Golden Corral, today's the day to enjoy!
Read More: 10 Things That Will Probably Disappear from Restaurants for Good
More From KISS Country 93.7