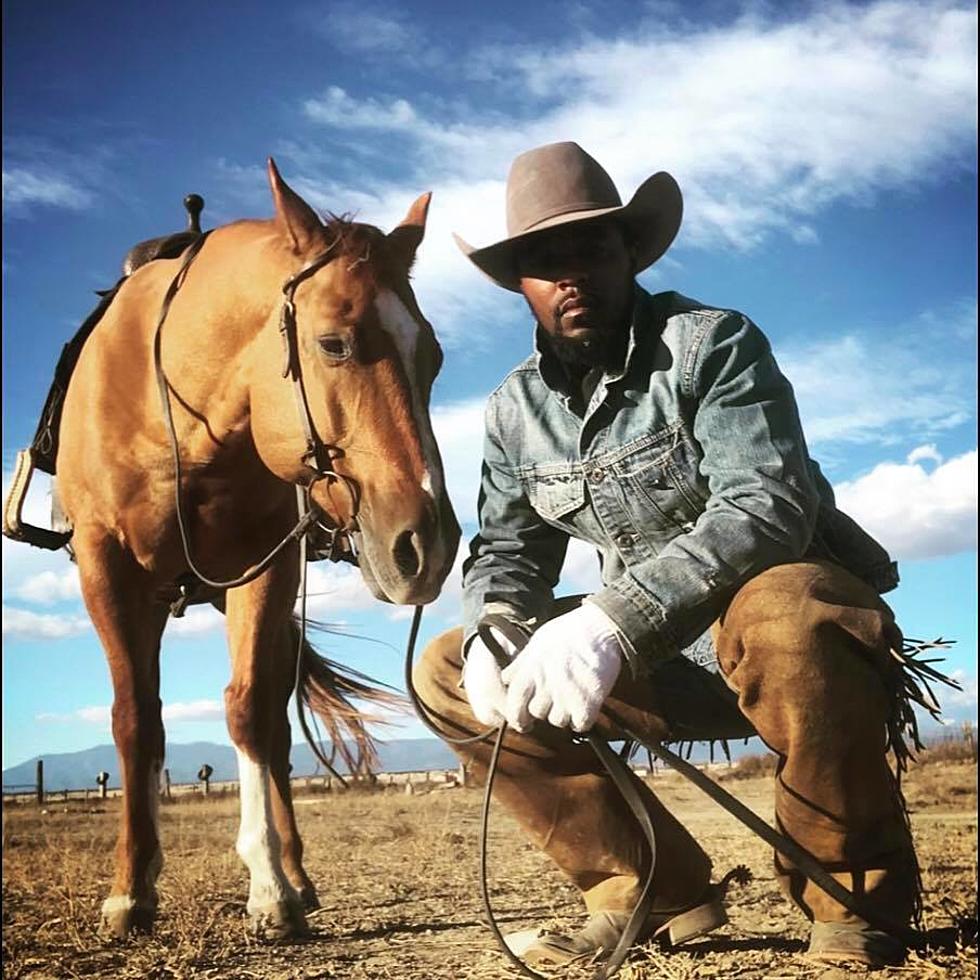 Haughton's Ultimate Cowboy Using His Celebrity to Help Local Kids
Jamon A. Turner Facebook page
A couple weeks ago, you might have seen the story I wrote about Haughton's Jamon Turner.
On Thursday, April 23, on the INSP Network, Jamon will be featured as one of Season 3's contestants on Ultimate Cowboy Showdown hosted by Sarepta's own Trace Adkins.
In the network's first competition series, contestants are competing for $50,000 as they do normal farm/ranch chores in a competitive setting.  Of course, we are all rooting for Jamon, but the story has just deepened.
Once Jamon read the article, he contacted us about possibly appearing on the Gary & Bristol Morning Show and discussing his real passion.  And that is spreading the word of Jesus and teaching troubled youth about farm life and passing on some real life skills in hopes of giving them options they might have never considered.
It's About Teaching Young People About the Agricultural Way of Life
He calls the mission Just Believe Training and its instructions include everything from riding and even breaking wild horses to fishing and camping, meat processing, and at every clinic or camp they hold, they also teach a trade that's directly applicable to the agricultural field.
Just Believe Training classes also include instruction in welding and fabrication, large machinery mechanics, power washing, horse dentistry and horse shoeing; all trades that these young people can use as platforms to launch careers or even their own businesses.
And Don't Forget, These Sessions Include God's Message
Of course, at each session, Jamon also sets aside time to share the Gospel with the participants.  For some, it's the first time anyone has ever done that.
Jamon came to Kiss Country this morning to appear on the Gary & Bristol morning show and he was nothing short of incredible.  His smile is so infectious that we just had to love him!  His passion for Christ is unparalleled and his love for these kids is so genuine that you you know he's doing exactly what God called him to do.
If you missed his appearance on this morning's show and think you'd like to learn more about Jamon and Just Believe Training, or better yet, you think you might like to help his cause, just listen to what he had to say.
15 Funny Gas Memes
Gas prices are high and our sense of humor about it all is not. Let's change that with some funny memes about high gas prices.
The Highest Paying Jobs in Shreveport Without a College Degree
More From KISS Country 93.7