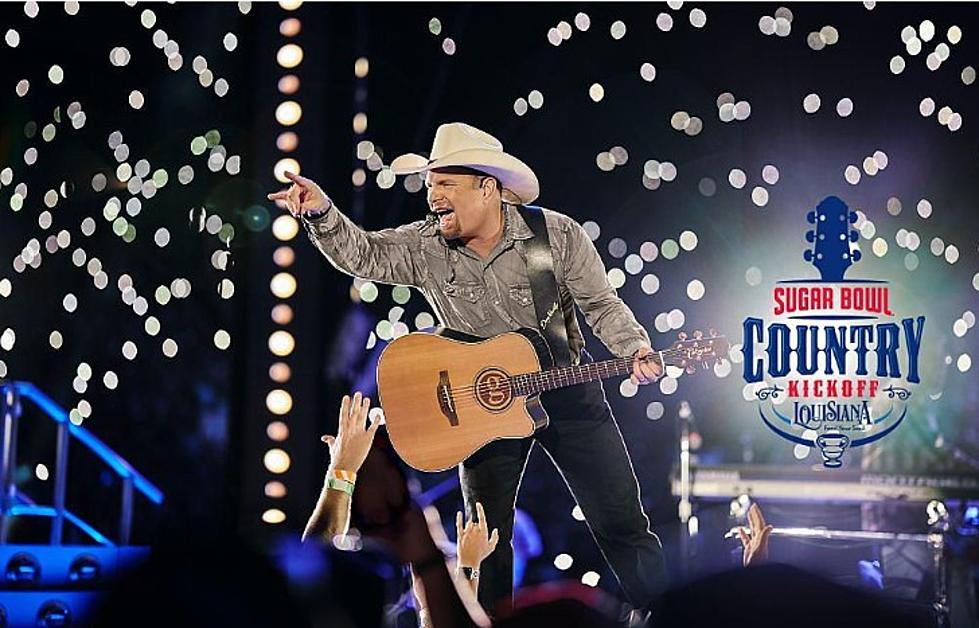 Garth Brooks To Kick Off College Football With Louisiana Concert
gator995.com and Ben Krebs
Country music's Superman, Garth Brooks, is coming back to Louisiana!
The last time the superstar hit the stage in Louisiana, it was at LSU's Death Valley for a sold out crowd and Baton Rouge is still raving about it!
This time, he'll be here to kick off the college football season for the inaugural Sugar Bowl Country Kickoff presented by the Louisiana Office of Tourism.
This star-studded entertainment event is slated for Saturday, September 2, at 5:30 pm at the Caesars Superdome in New Orleans.
Not only will Brooks be here for this one-of-a-kind event, the show will also feature Louisiana's own Lainey Wilson and the Nitty Gritty Dirt Band.
Organizers are expecting the event to be an annual Labor Day weekend affair, adding another world-class musical occasion to the New Orleans calendar.
Tickets for this one will be $98.95 all-inclusive. Obviously this one will completely sell out, and odds are that it will happen in record time, so be prepared for Friday, July 21 at 10:00 am and go to Ticketmaster.com/GarthBrooks.
In a release from the concert's organizers, we learn that festivities for the Sugar Bowl Country Kickoff will begin at Champions Square with Tailgate Town, a football-themed interactive experience sponsored by New Orleans & Company. That portion of the event will feature up-and-coming music talent and will set the stage for the main entertainment in the Superdome.
Tailgate Town will also feature special college football and amateur sports spotlights, sponsor activations, and other games and activities throughout the day before fans move inside the Superdome for the performances by headliner Garth Brooks and openers Lainey Wilson and Nitty Gritty Dirt Band.
Of the event, Brooks said, "Being asked to be part of the first ever Sugar Bowl Country Kickoff is an honor." "The fun will be in getting to perform with Legends Nitty Gritty and future legend Miss Wilson in front of arguably the greatest country music fans on the planet. Any trip to Louisiana is a guaranteed good time so PLEASE count me in!!"
Garth Brooks' Best Live Shots
More From KISS Country 93.7