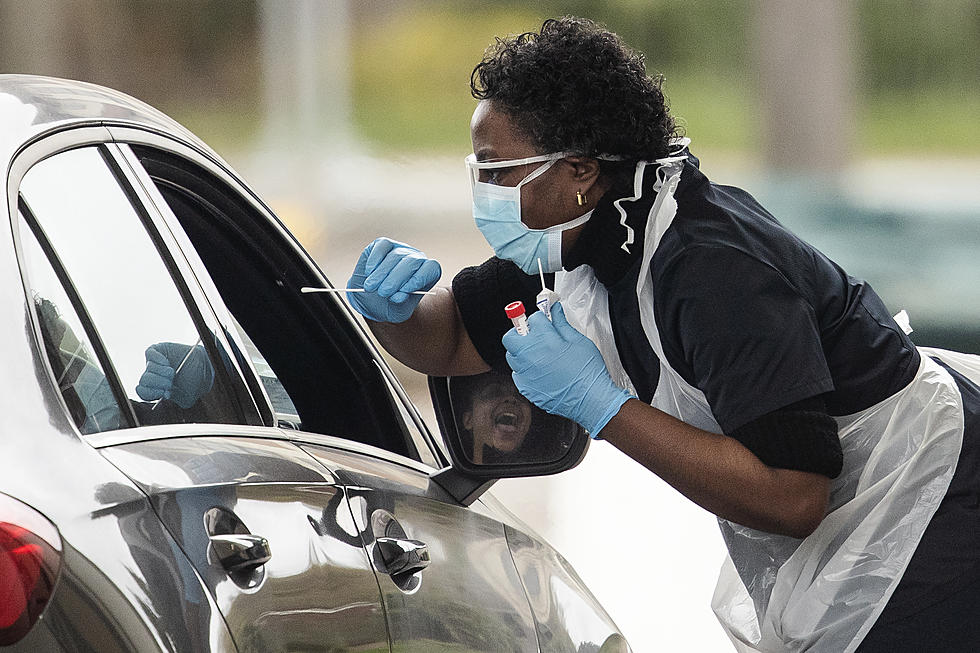 Free COVID-19 Tests Offered in Bossier Parish
Dan Kitwood/Getty Images
Enter your number to get our free mobile app
Even though things seem like they're getting back to normal and that we're in phase two of our economic reopening of Louisiana, the need still exists to test residents for coronavirus.
Just because we're able to sit in a restaurant to eat, the threat of coronavirus still exists. Masks are still recommended and lots of people still need testing. That's why Bossier Parish is offering the COVID-19 test for free. They intended to offer this last week, but because of the threat of incoming storms spinning off of Tropical Storm Cristobal, they opted to reschedule.
These coronavirus tests are being offered free to those 18 years of age and older with a valid driver's license. They are set up to administer 50 tests at each of the sites. The testing will be 'drive-thru' style, with no one exiting their vehicle. Testing will take place June 15th - June 29th at various locations throughout Bossier Parish thanks to the Bossier Office of Homeland Security, the state Governor's Office of Homeland Security and Emergency Preparedness, the Louisiana National Guard and the Louisiana Department of Health. Schools, mayors' offices, and local law enforcement are also pitching in to help.
Testing will take place at each of the locations from 8 am to 11 am and participants will be able to see an RV on site manned by members of the National Guard.
June 15: Haughton Middle School, 250 Champion Shores, Haughton, LA
June 17: Haughton Middle School, 250 Champion Shores, Haughton, LA
June 19: Plain Dealing High School, 300 Vance Road, Plain Dealing, LA
June 23: Plain Dealing High School, 300 Vance Road, Plain Dealing, LA
June 25: CenturyLink Center, 2000 CenturyLink Drive, Bossier City
June 29: CenturyLink Center, 2000 CenturyLink Drive, Bossier City
Read More: 7 Wishes for Humanity in the Post-Pandemic World
More From KISS Country 93.7