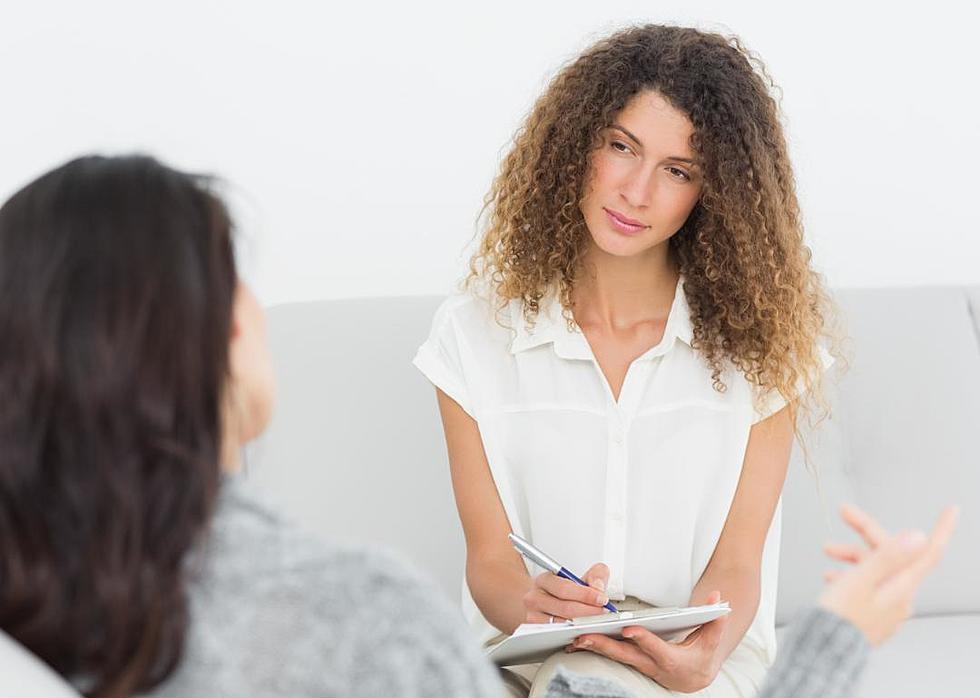 Feeling Down? Here's How You Know It's Time To Get Help
Canva
Enter your number to get our free mobile app
Did you know that 7% of American adults will suffer from a major depressive disorder in any given year? That statistic comes thanks to the folks at HealthCentral.com.
Why do I bring this up? Because I've been trying to dig myself out of a hole for a while now and finally made the decision to seek help. I've decided to upfront and honest about it instead of secretive and ashamed. If we're being honest, I think a lot of people are having a hard time dealing with life right now, and there's NOTHING to be ashamed of about that. As a dear friend told me when I told her of my decision, 'The shame is in knowing you have a problem and not seeking help.'
So how can you tell it's time to talk to someone? For me, I lost interest in things that used to excite me. I've always attacked things with passion, so when I started sleeping all of the time and couldn't be bothered to do things I've always enjoyed before, I finally realized it was time. What that looks like, I don't know yet, but I do plan to share my journey back. Not because I think anyone cares especially, but in the hope that if just one person can relate and get the help they need, it will have been worth being so publicly vulnerable and transparent. Trust me, my first instinct is to hide, but I've lost too many people to depression and suicide. While I'm not there, I know I'm not me right now.
Here are some of the warning signs to look for regarding depression from HealthCentral.com via the Diagnostic and Statistical Manual of Mental Disorders, Fifth Edition:
1. Hopelessness
2. Inability to Concentrate
3. Unexplained Aches and Pains
4. Apathy or lack of interest in things that you used to enjoy
5. Alcohol or Drug Abuse
6. Changes in Sleep Habits
7. Changes in Appetite and Eating
8. Irritability, Agitation, and Moodiness
9. Feelings of Worthlessness and Guilt
10. Thoughts of Death, Suicide, or Self-Harm.
Other articles that I found also listed things to look for like reckless behavior, loss of energy, and self-loathing. 
Please, if you experience any of these feelings, get help. Someone is always available to talk via the National Suicide Prevention Hotline at 800-273-8255. You can also receive help through the Louisiana Crisis Hotline by texting NAMI to 741-741.
Louisiana Restaurants Featured on 'Diners, Drive-Ins & Dives'
More From KISS Country 93.7