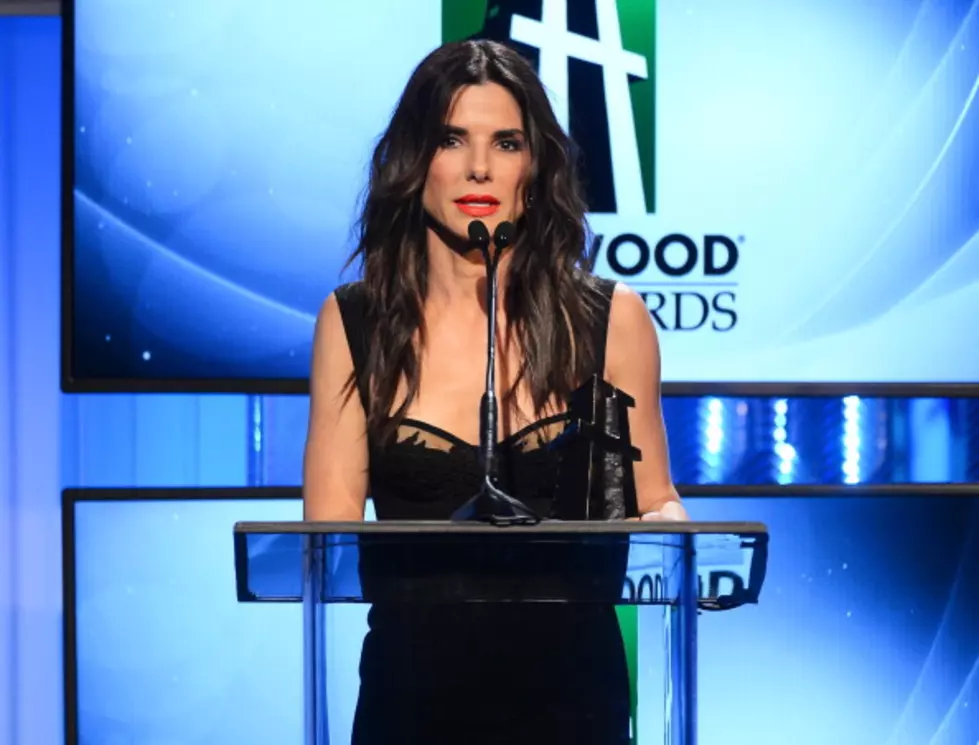 Entertainment This Morning with Gary and Bristol Thursday, April 23 [VIDEO]
Mark Davis/Getty Images
Six days a week, Gary and Bristol bring you the latest from Nashville, New York City and Hollywood. 
As someone who is well past her 20's, I love that Sandra Bullock is People Magazines Most Beautiful Woman of the Year!!! They call her 'real and radiant.' I couldn't agree more! Plus, pretty much every guy in my life thinks she's 'real purty.'
Speaking of pretty women, Mila Kunis is being sued by a lady who says she stole a chicken from her named Doggie. Furthermore, she says they were besties back in first grade in the Ukraine and that's when Mila stole her chicken… She's looking for $5,000 in restitution… you know, pain and suffering. Oh yeah, the woman who is suing her had a new video. Publicity stunt anyone?
I'm bringing this up because it has a local tie… After a unanimous vote, all tobacco products have been banned from athletic venues in San Franciso, including AT&T Park. It still has to pass another vote and be approved by the mayor, but if does, even the players won't be allowed to chew tobacco. I bring this up, because an ordinance went into effect in New Orleans yesterday at midnight, banning smoking in bars, casinos and restaurants. It's a mighty big step for a city you expect to be kinda smoky and dirty and where 'permissiveness is a founding principle.'
Miranda Lambert says she doesn't wear a lot of makeup when she's home. Why? Because her sweetie Blake Shelton like her like that! That's just one more reason to love Blake!
There's this guy named DJ Earworm who does an end of year mash-up each year with the hottest songs of the year and now, he's turned his attention to country… Carrie Underwood specifically. This guy is so good you can't tell where one song ends and the next begins! Take a listen and see if you can name them in the comments section below!
Maddie & Tae say they are positively giddy that they're getting to hit the road with Dierks Bentley this summer! They say they love everything about him… I get that. He fills out a pair of jeans pretty well and I love his curly hair!
Celebrity Birthdays Thursday, April 23:
Michael Moore 61
Lee Majors 76
Valerie Bertinelli 55
Taio Cruz 30
Gigi Hadid 20
George Lopez 54
John Cena 38
Kal Penn 38