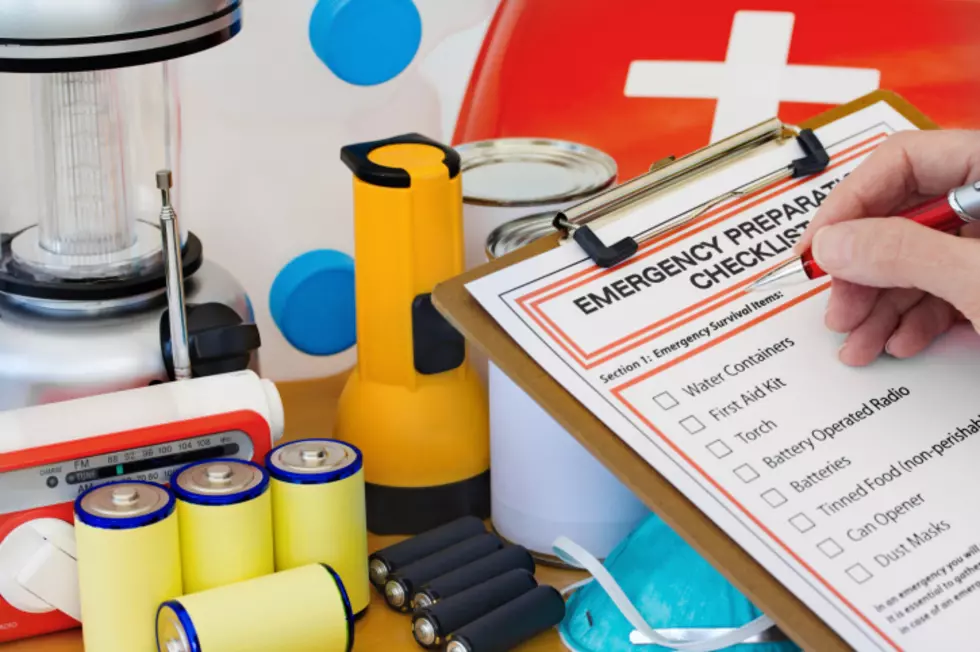 Do You Have a 'Go-Bag' for Emergencies?
Pixsooz/Getty Stock/ThinkStock
Enter your number to get our free mobile app
With Hurricane Laura set to hit Louisiana this week, it's a good time to review your emergency plans and make sure you're prepared regardless of where you live in the path of the storm. After all, if there's one thing 2020 has taught us, it's to be ready for anything and surprised by nothing.
I've been calling my ability to adult successfully into question lately and it was reinforced by some statistics I found this morning with regard to emergencies like the impending storm. The numbers come from a recent survey of people across America's 25 largest cities and apparently, we're not as prepared as we should be for a disaster. According to the ValuePenguin.com study, the most prepared cities on their list were Houston and Miami, which isn't a surprise considering their location. You can view the report in its entirety here. 
Like 89% of people in the study, I feel like I would be able to get my pets to safety. However, unlike 16% of people, I don't have access to a generator. That means I could potentially lose everything in my freezer and be without a way to access important information during an emergency via radio, TV, and the internet which isn't unusual. They found that 61% of us depend on devices powered by electricity during an emergency. When it comes to food and water, I need to do better as well. I'm certain I don't have three days worth of water set aside or nearly enough non-perishable food items. For a complete list of what the government recommends you have on hand for emergencies, visit Ready.gov.
47% of people reported having a go-bag or 'bug out bag' packed and ready. I don't have an emergency kit or go-bag ready. Do you keep a 'go-bag' packed and ready? Is this something we should have and if it is, what should you have in it? I reached out to my friends via social media to find out and it's true... I'm not adulting well and I should probably plan a trip to Walmart this afternoon. Check out what locals pack and store just in case and feel free to not only add your own comments but give me a follow as well!
Read More: The Most Valued Items In Your Home
More From KISS Country 93.7